Description
Say goodbye to mole gopher vole and groundhog, keep them away from Lawn & Garden by emit buzzing sound which can penetrate into the soil. Stop Burrowing Rodent destroy your green yard, plants, NO MORE HILLS.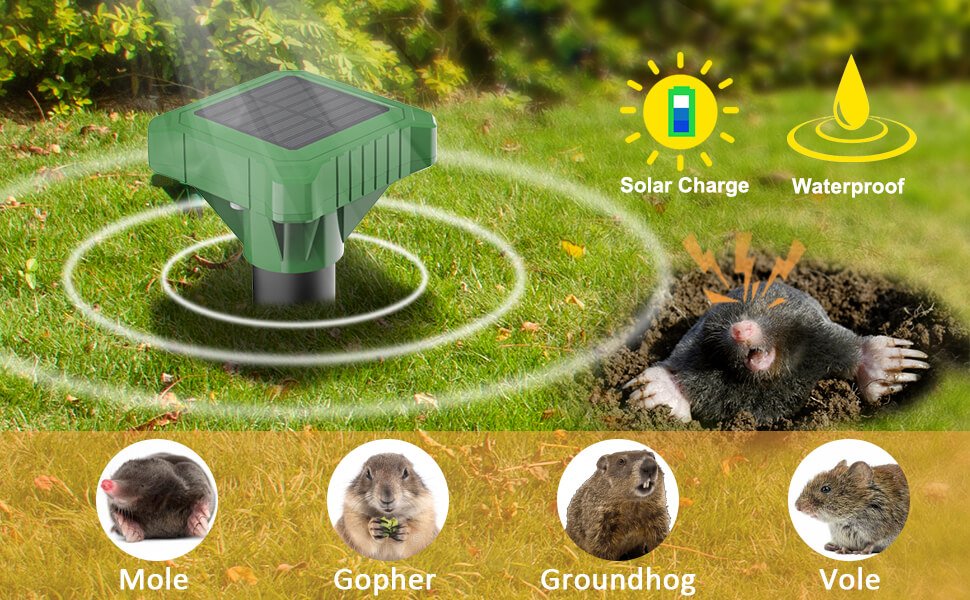 Faster Solar charging: Using the latest Solar PET Laminate technology to improve the charging performance up to 50%, and solved the charging slow down after use half years problem.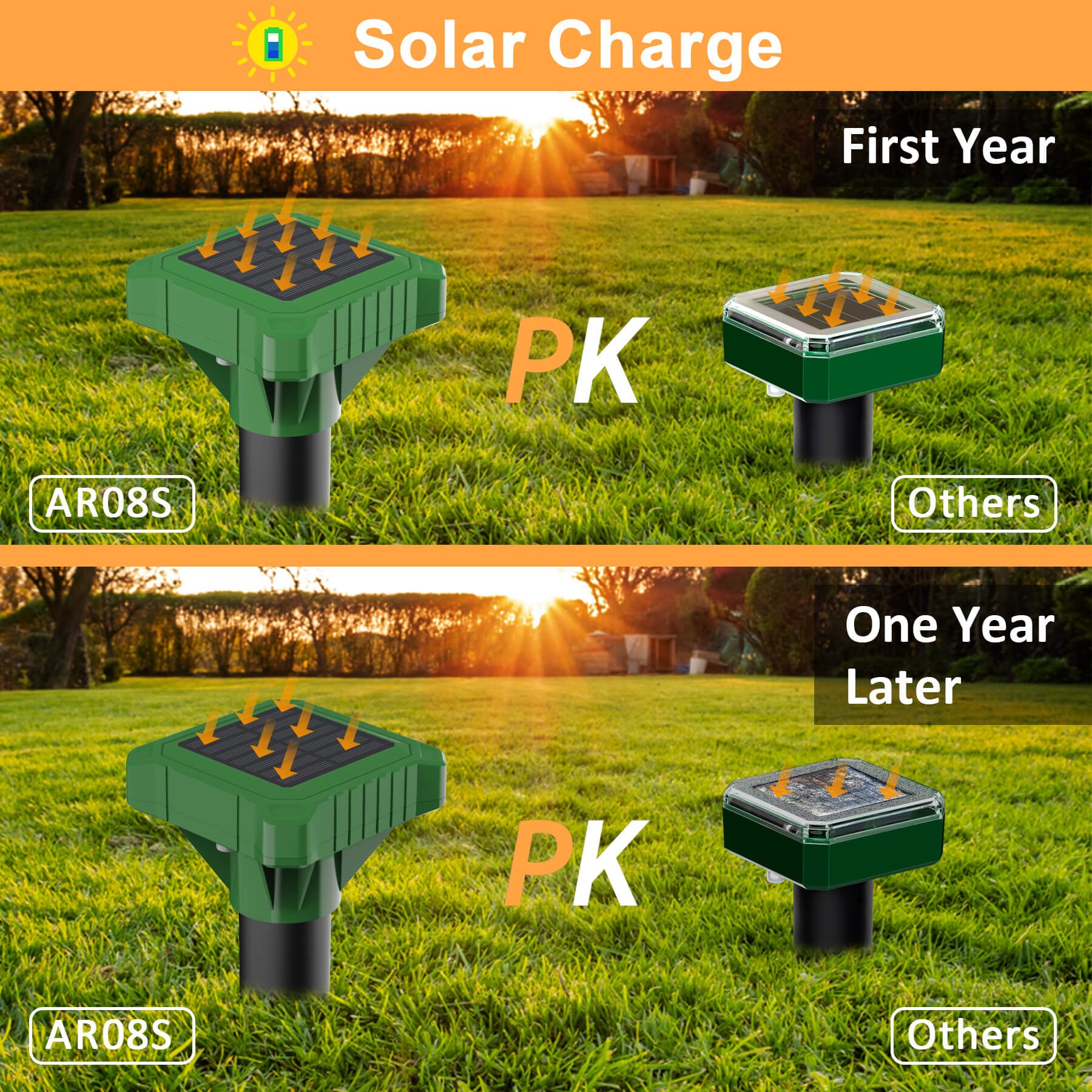 Coverage up to 4000 square feet: Operates in a circular pattern, approximately 70 ft. in diameter. So it is recommended to use 12 solar mole repeller units per acre, insert one every 70 feet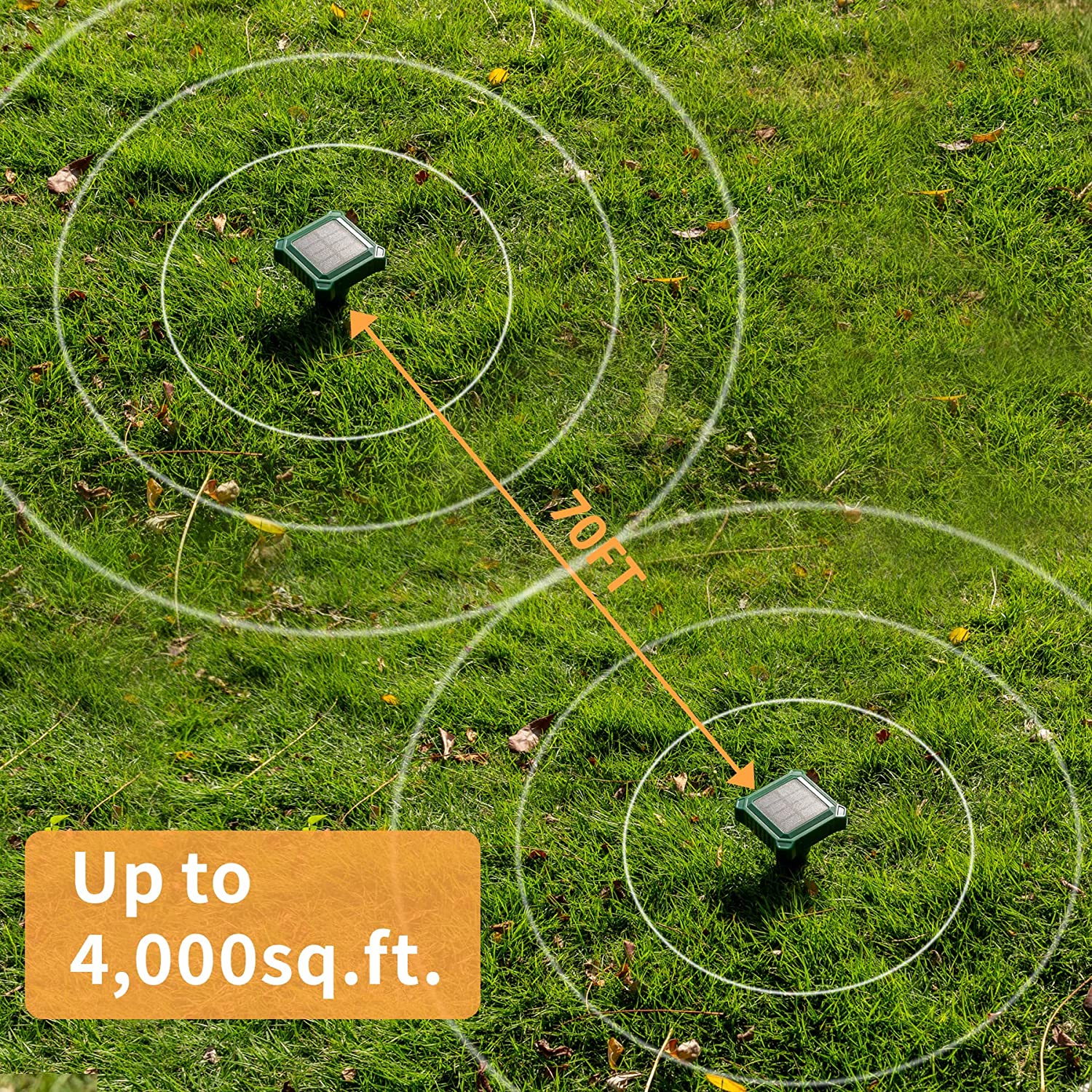 Easy to use: Just insert the mole stakes in your garden and turn it on, then it will protect your garden from moles hills day and night, no need replace battery. (No more burrowing pests in 2-3 weeks after successful installation)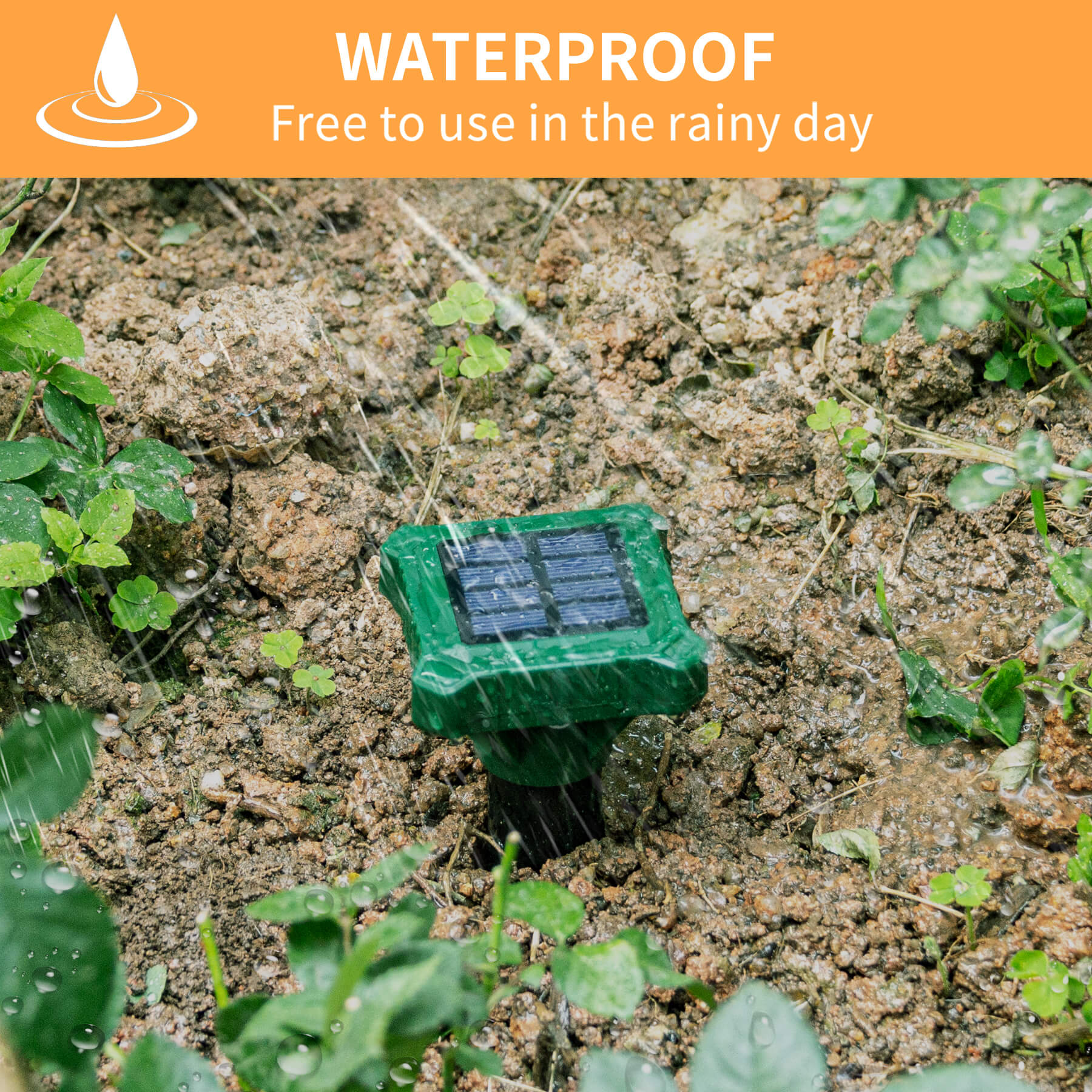 Harmless to pets and humans: An ideal method of ridding mole, vole, gopher and groundhog.