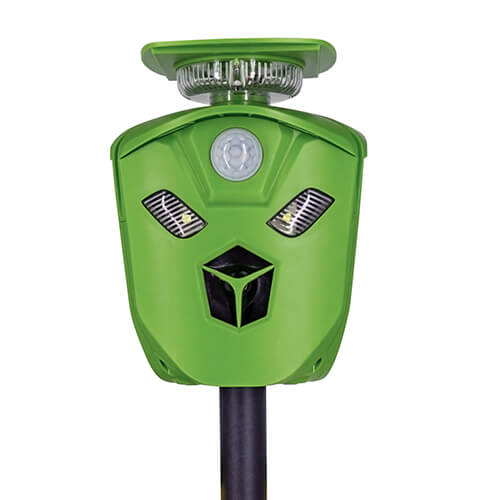 Solar animal repeller
360-degree full protection for your garden.
Unlike the other animal repeller on the market, this animal repeller has 3 infrared sensors on 3 different sides. So no matter which direction the animal comes from, this product can repel them efficiently.
Motion-activated, once the animal steps into the sensor area, it starts to work automatically. Two flashes lights+Ultrasonic sound.
Solar-powered, no need to charge even on cloudy days. USB charging is optional.

Waterproof, suitable use outdoor and rainy days.