Description
Rodent repellents for cars will help you to get rid of rats, mice and other animals in car.

Besides emitting ultrasonic sound to repel the rodents, there is led strobe lights, which would have a better result in chasing away the animal.

After you switch on the product, it emits the ultrasonic automatically when the vehicle is parking and stops work automatically when the vehicle is moving.

This Ultrasonic Rodent Repellent for automobiles is safe for Human: No chemicals, non-toxic. 100% safe to humans and pets, no need to clean up dead pests, no more need to call pest control technician for help; and the ultrasound will not bother human ear. 

Energy Saving:  The product will be in standby mode if the vehicle is parking,  to save power.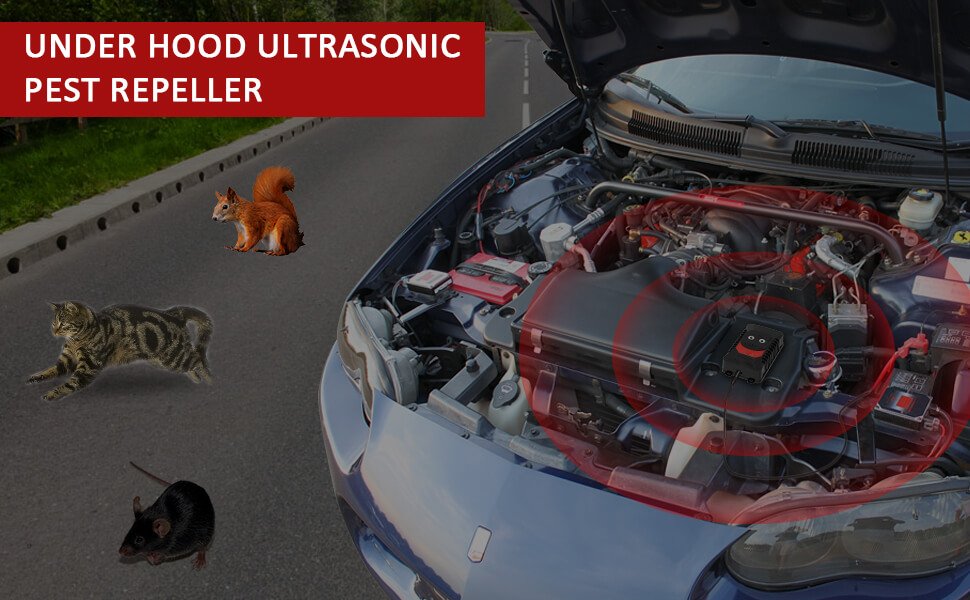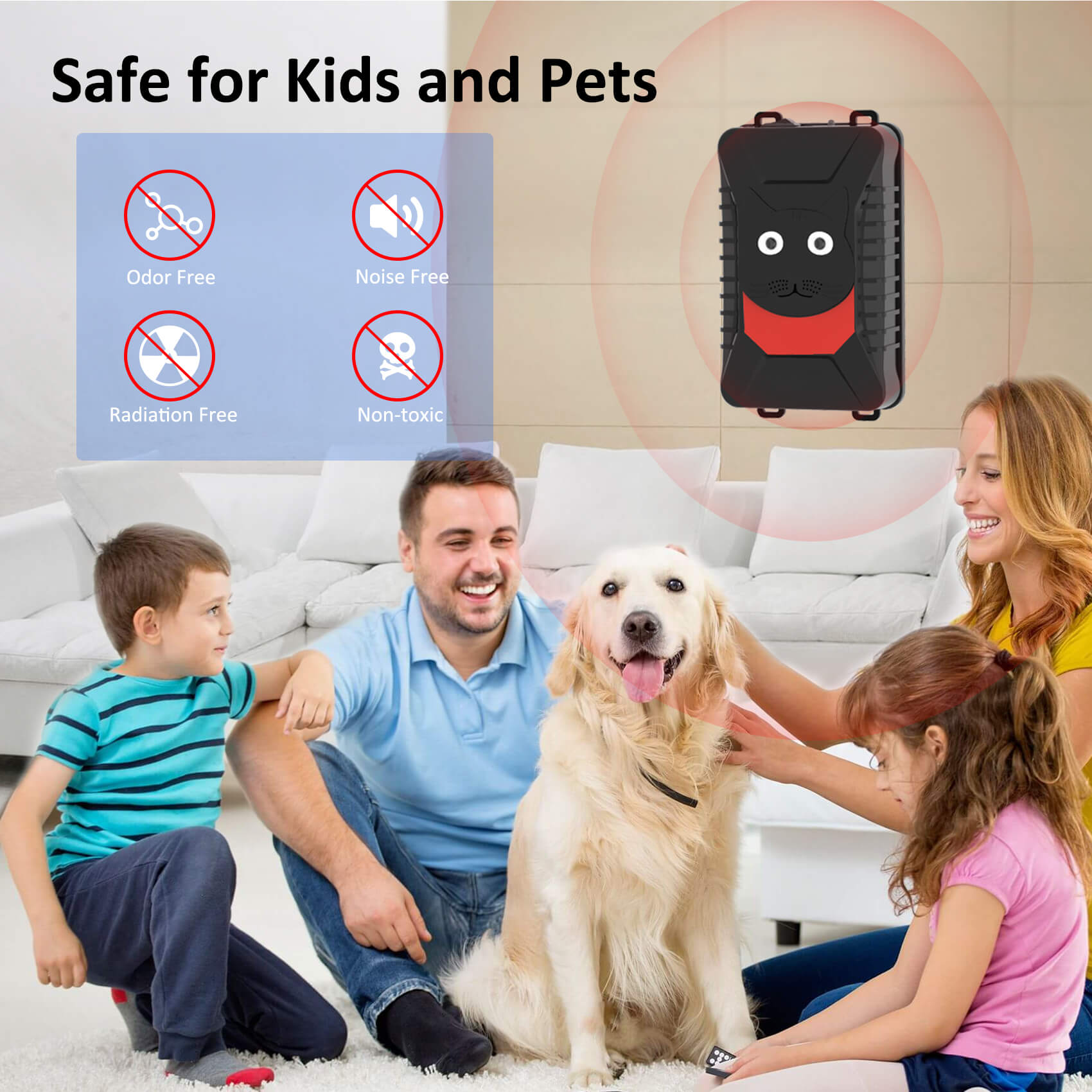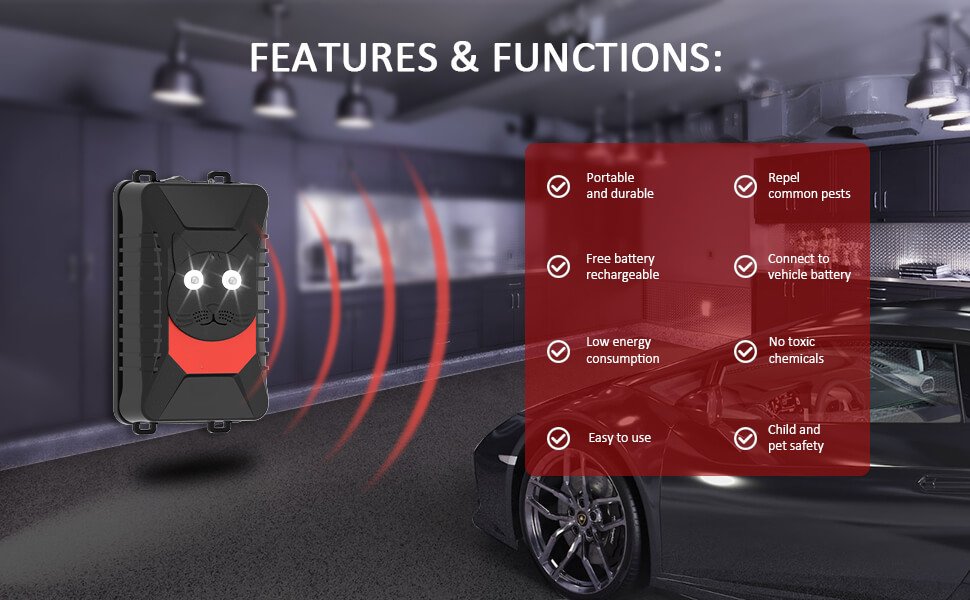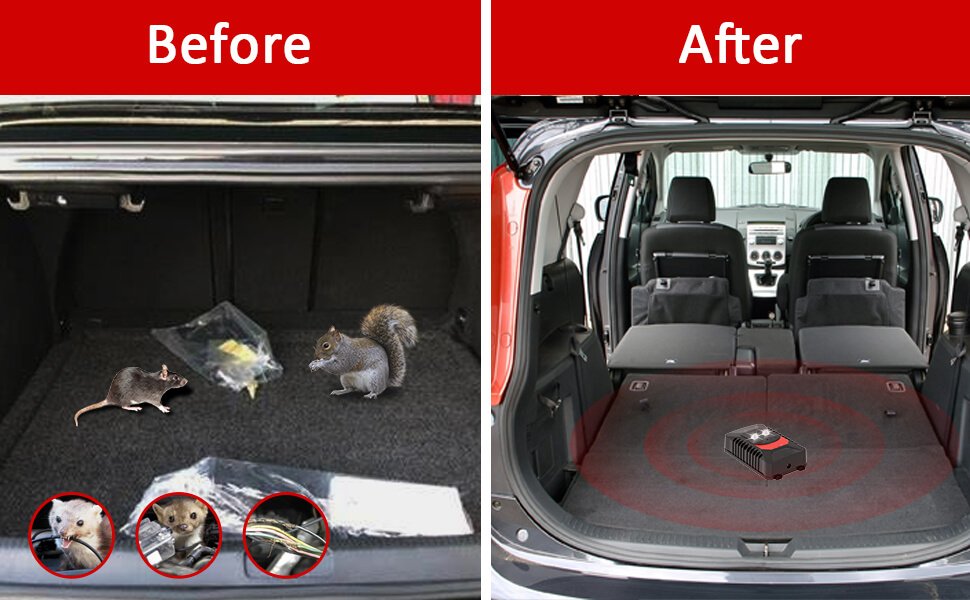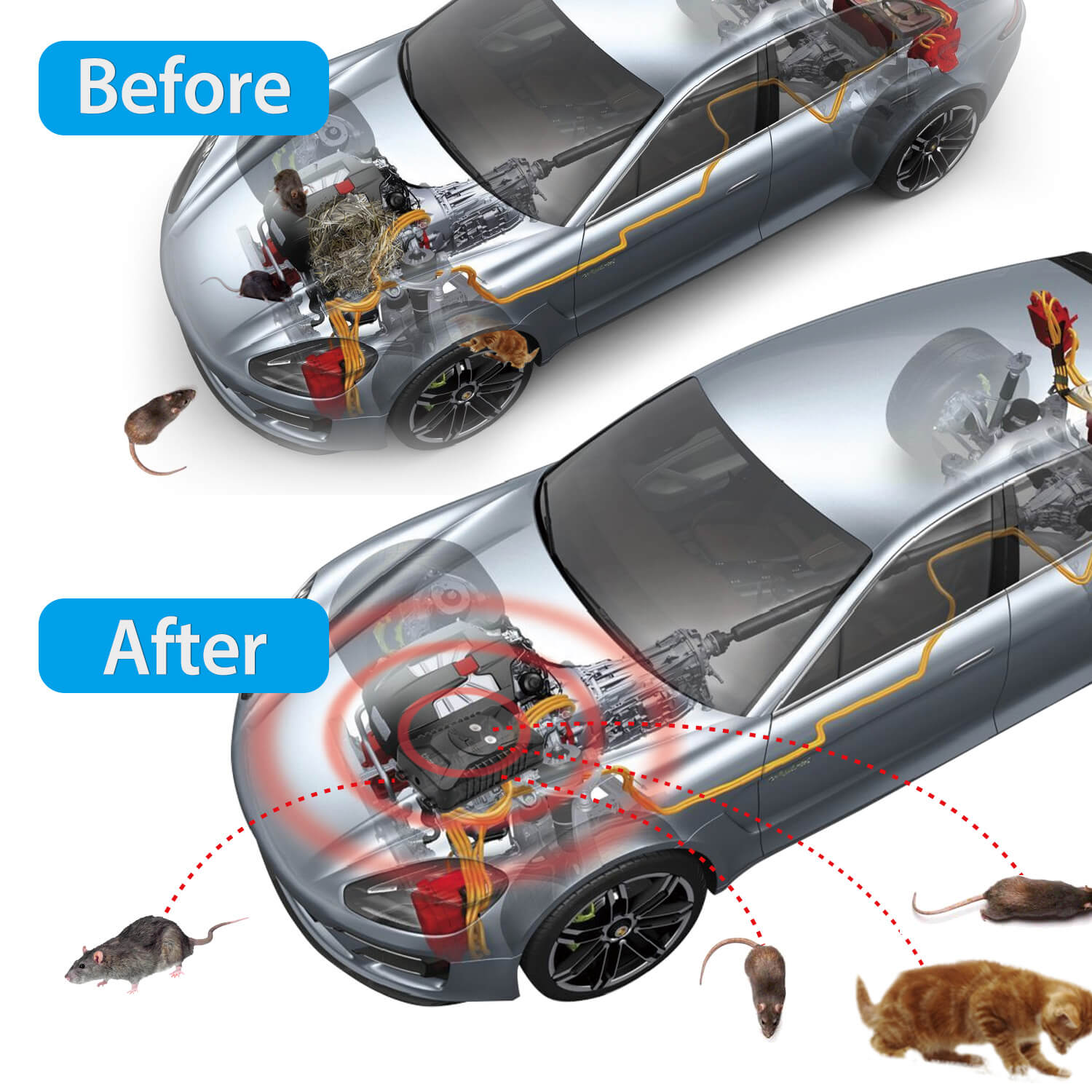 It is not just a repellents for car, you also can use it in the office, living room or any other places as your wish.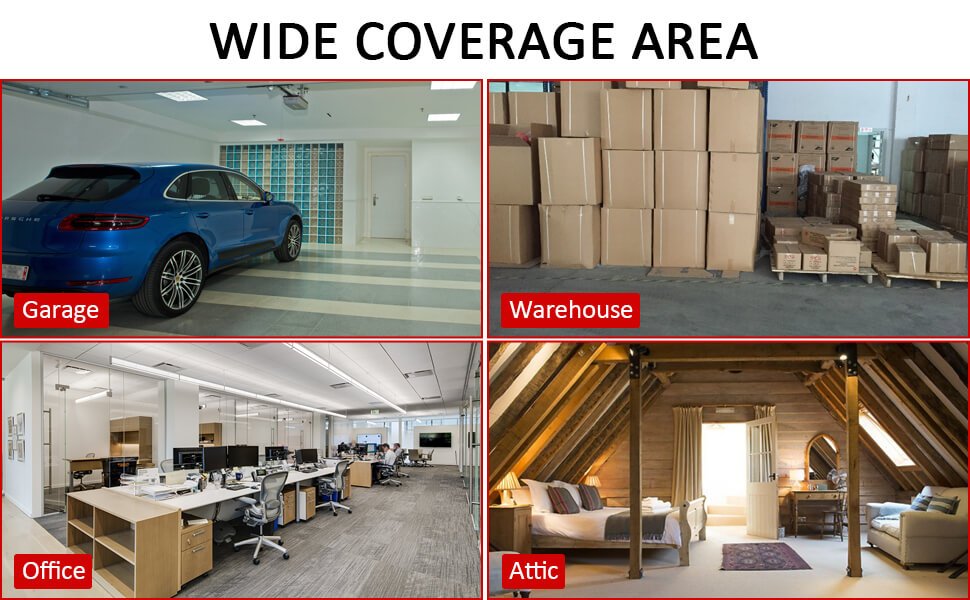 Unlike other rodent repellent for cars, this one is not only battery operated, it supports multiple operating ways
It can be powered by the battery, 4*AA battery ( battery not included in the package)

It

can connect to the vehicle battery if you don't want to use the AA battery. 

You also can connect to the electric power if you would like to use it indoor, such as living room, bedroom, office.