Description
Upgraded electric rat traps comes with a set of moveable frame and anti-escape door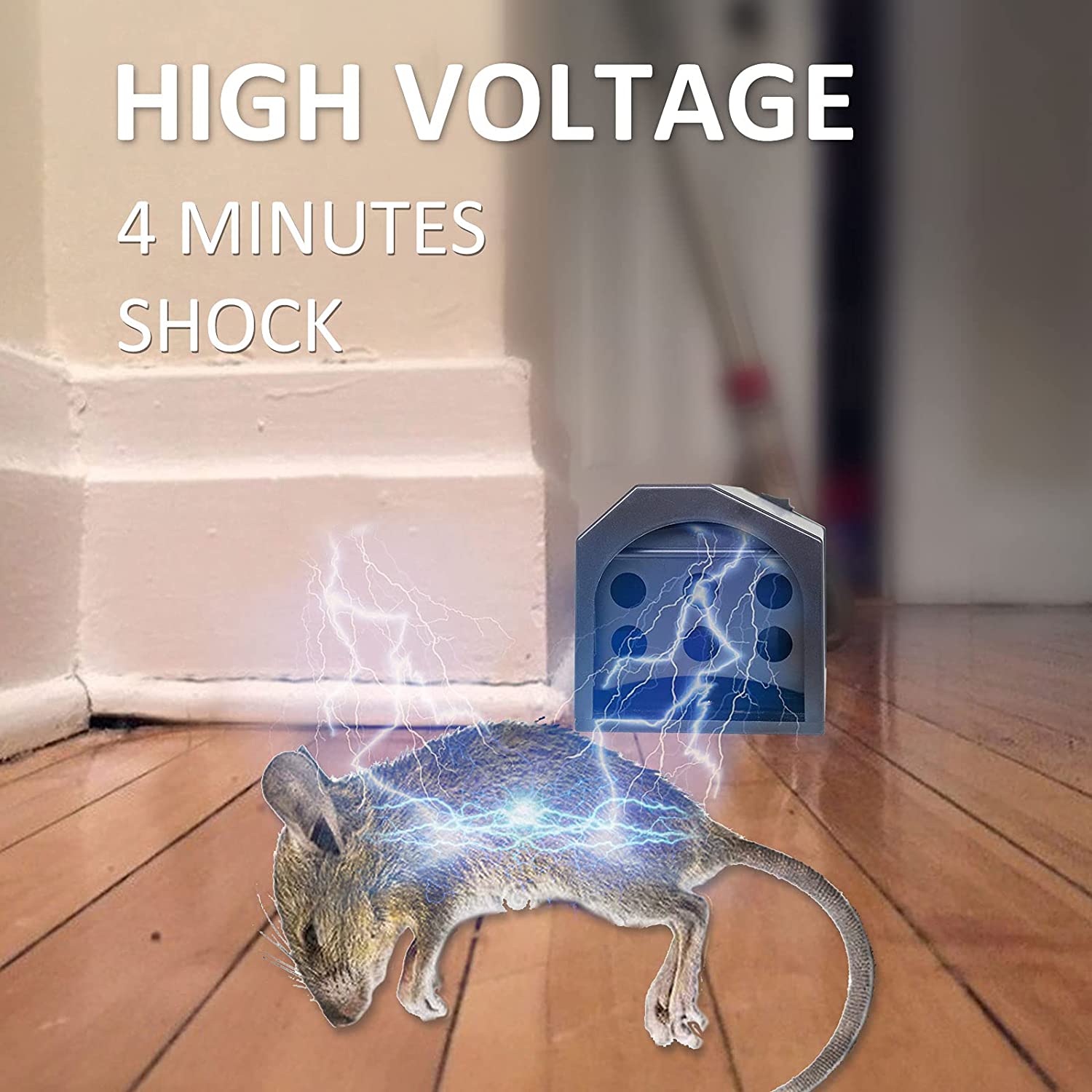 High Effectiveness:
This electric Mouse Trap has the no-escape design keeps the rodent in place while generating 6,000-9,000V of high-voltage shock kills mice in minutes, without any pain or suffering, non poisonous, safe and reliable.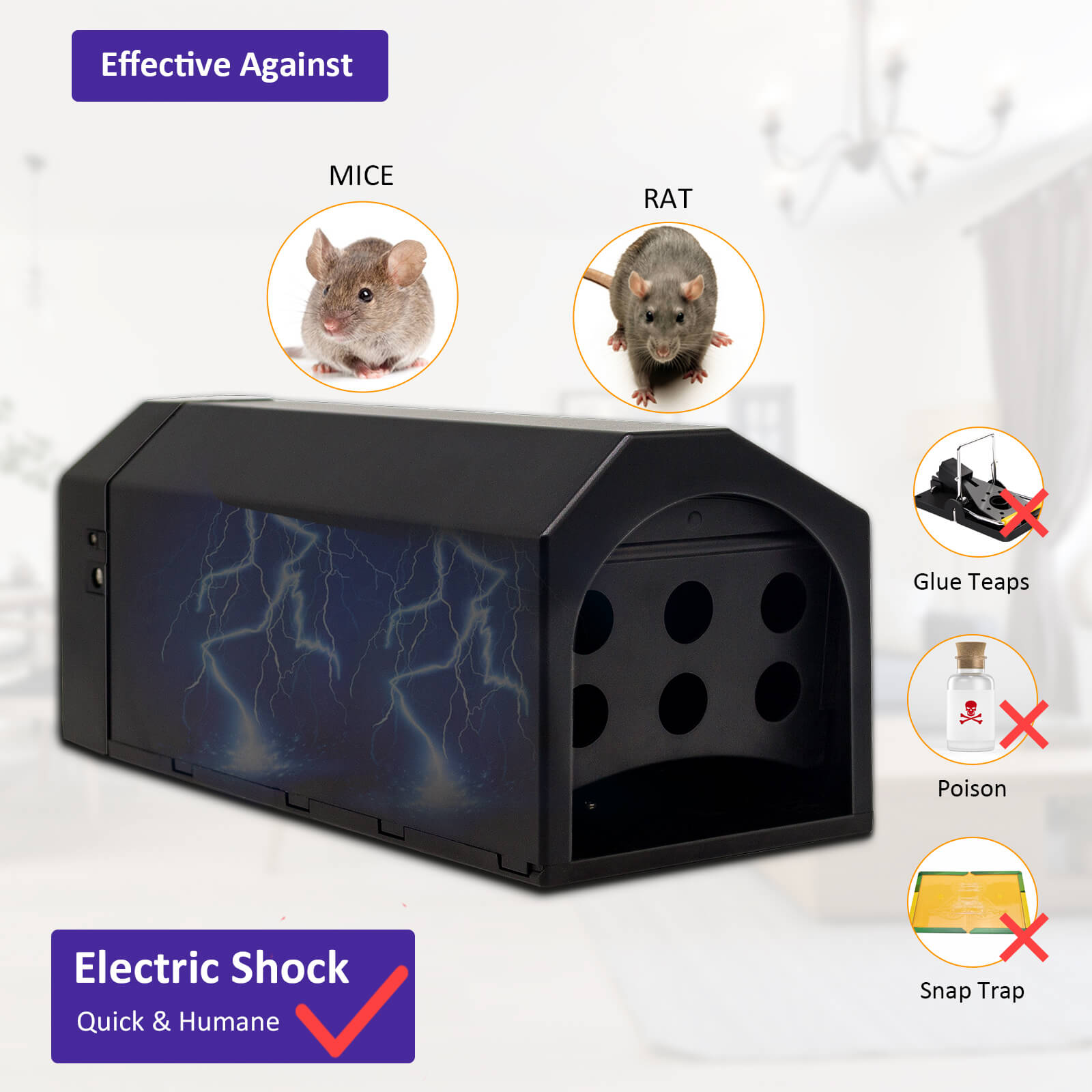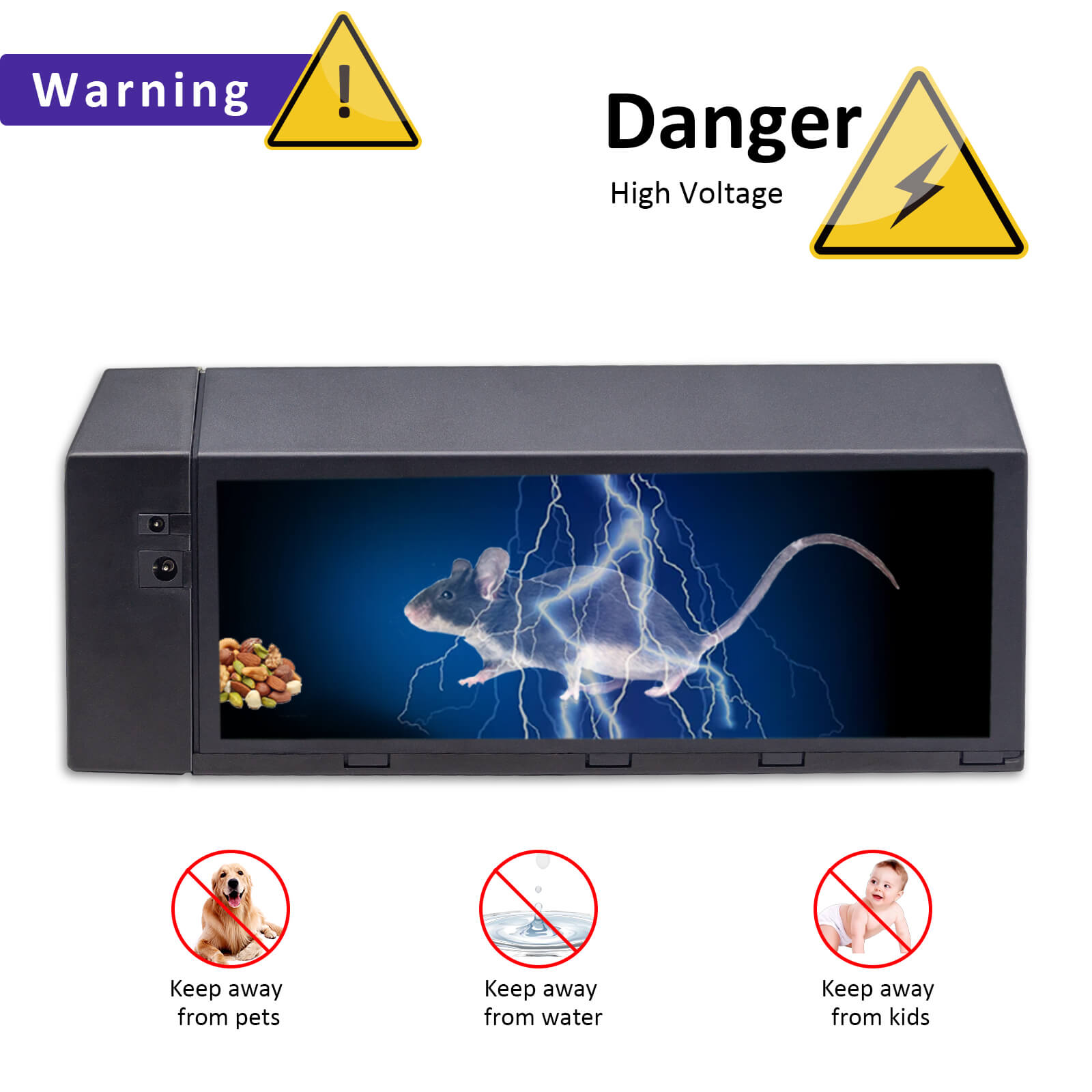 Safety:
Our Electronic Rat Zapper only activates when it detects a rodent inside the trap, using a safety protection switch to prevent mistake electric shock to person – preventing false zaps while protecting children and small pets. This unit widely applies in dining-room, kitchen, bedroom, office, hotel and any places that rats usually appear.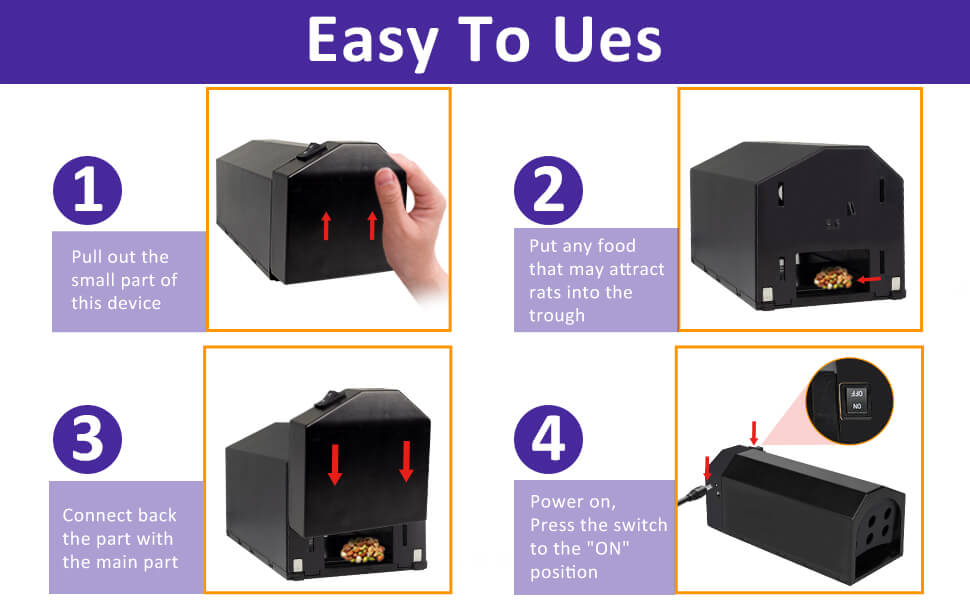 No see No touch:

Dump the rodents into the trash for a safe, clean, no-see, no-touch disposal. You'll never have to touch or see the rodent. Removable kill chamber for easy baiting and cleaning.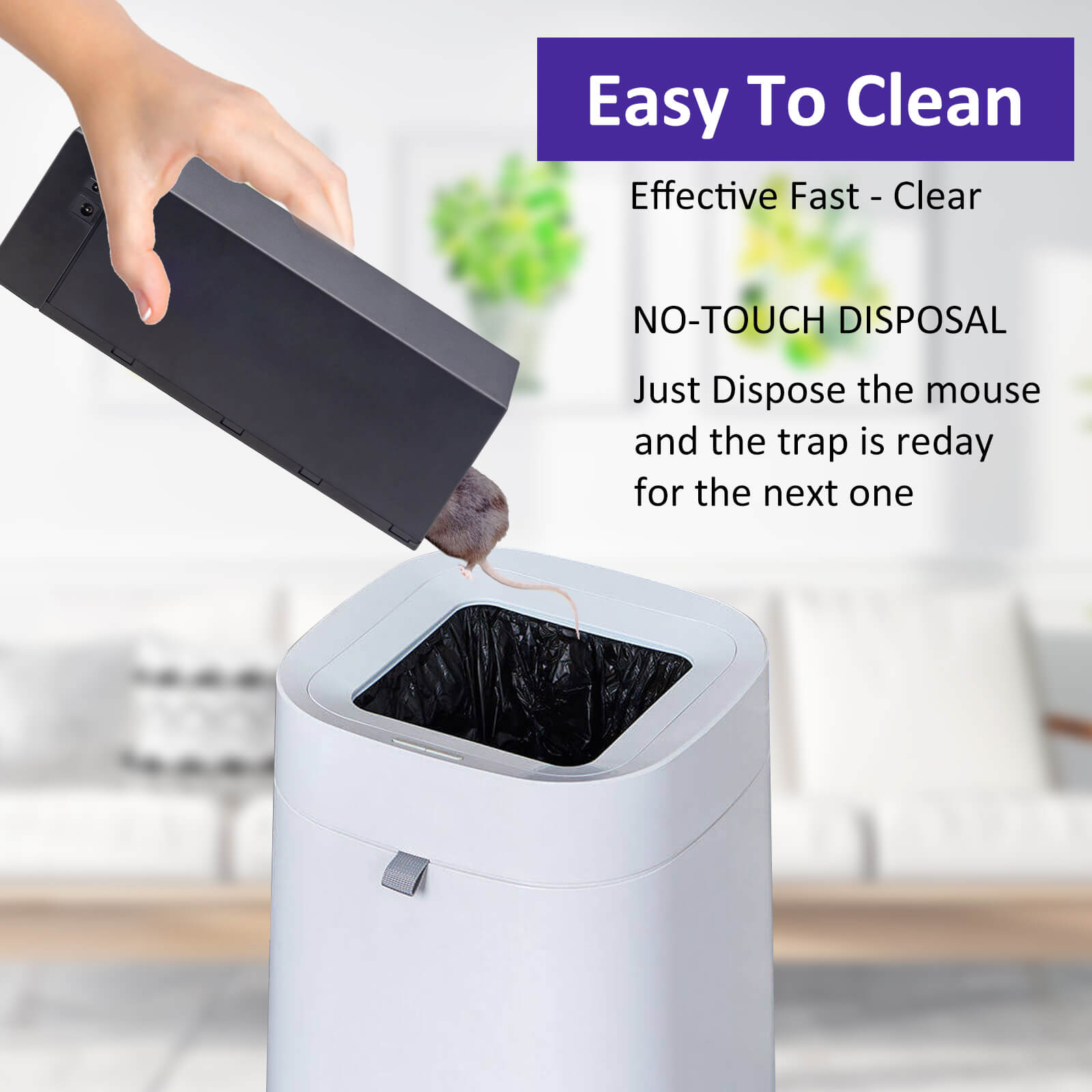 Power Supply:
Use micro-electronic circuit technology for product design, with Rechargeable battery, suitable for long life operation. Per set of new batteries can supply electronic shock for 20-30 times. When you use it, you can charge it via USB or a installing a 3.7V Lithium battery.