Use a water hose
If you're within reach of a hose, then you can use it to blast the coyote out of sight.

The water won't harm them, but having wet fur will keep them uncomfortable. They don't like being soaked unless they have to.

Turn up the hose to full blast and aim for its face.

Water in the eyes and on the fur isn't what the pest bargained for when it set feet into your compound.

It will turn around and leave.
Use an air horn
The loud, blasting sound of an air horn can deter the animal from advancing further.

The sound isn't pleasant to their ears, and they will rather stay far from it.

You can also use a whistle to deter them from coming any further.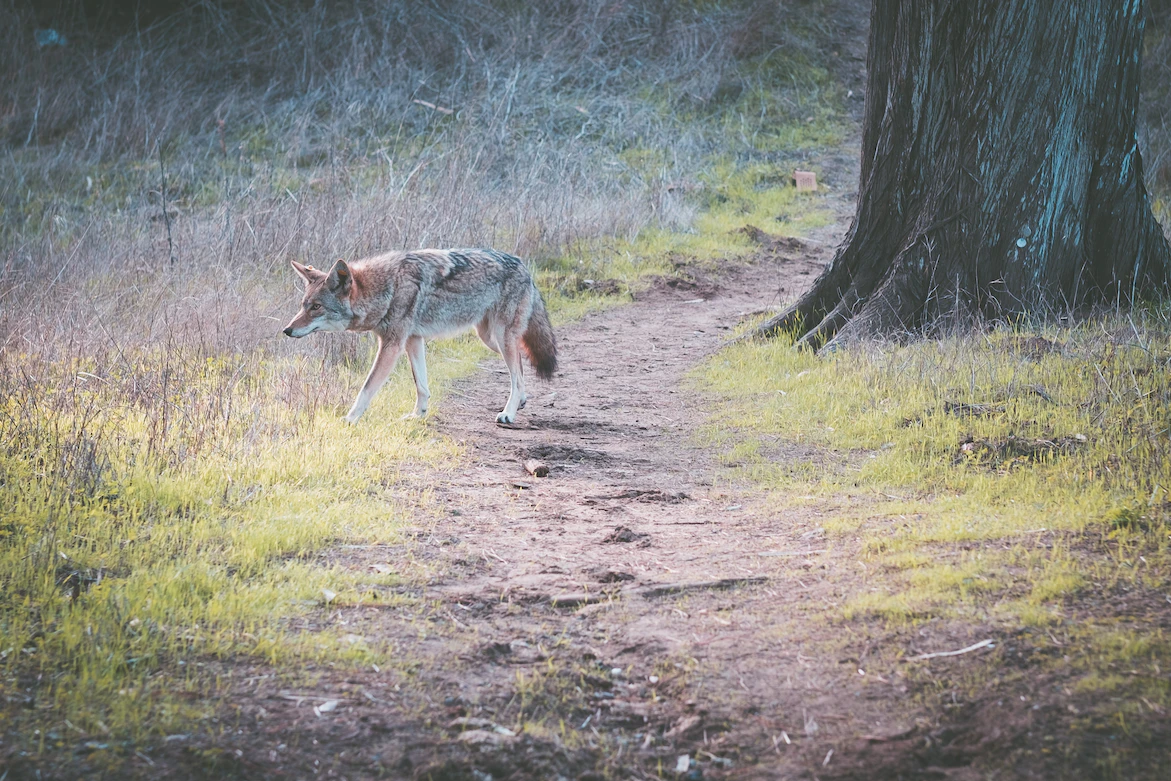 Pepper spray
Pepper spray will work in keeping coyotes at a distance.

If they approach you, get a pepper spray and do not hesitate to spray in their direction.

The pepper will sting, and they will run from your property.
Go inside the house
This may seem like a contradiction to standing your ground, but let's face it, not everyone has the stomach for confronting wildlife creatures.
If you see a coyote around your property, and you really don't know what to do, you can get back into your home and call the relevant authorities to come and handle it.
Before animal control arrives, be sure to keep your doors locked so the animal can't come in.
Conclusion
Coyotes aren't the most challenging pests to get rid of.

Many simple tips will help you get rid of them. These include trapping, repelling, scaring, and fencing.

The information provided here should help you with coyote removal.

We hope this article on how to get rid of coyotes has been helpful. Good luck!!!