There are many types of mole repellent in the market.
If you type the keywords " solar sonic mole repellent " in Google, you will find that the various type, the square shape, the round shape, or the pyramid shape.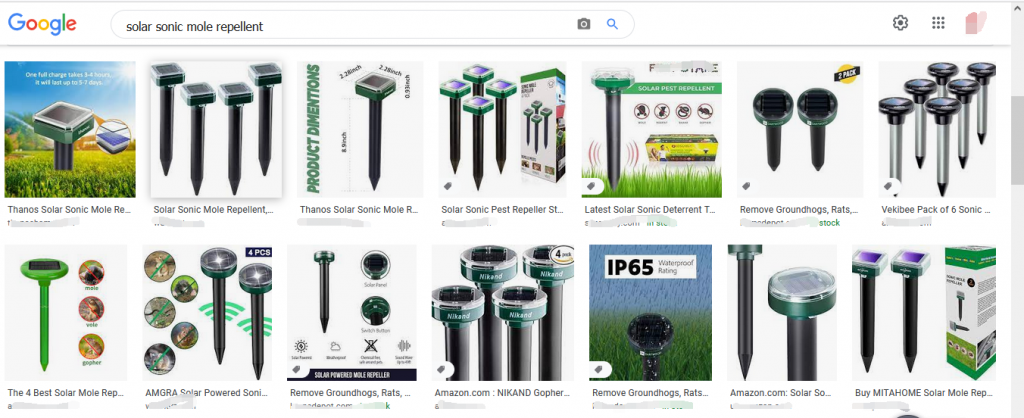 And when you checked the detail, you find that most of them are featuring with
Solar-powered, charging automatically under the sun light.
Waterproof, free to use in the rainy days.
Emit the sonic and vibration every 25 or 30 seconds, and works 2-3 seconds.
Repel the mole, vole, gopher, groundhog or other burrowing animals.
So, what is new for Thanos® solar sonic mole repellent?
Besides the common features like above, there are three unique features for Thanos® smart solar sonic mole repellent.
First, it is IP66, the highest waterproof rating comparing with others repellent. Therefore, you don't need to worry about the rainy at all. ( All the repellents are only IP44 or IP65).
Second, it is the most important features, that's why we named it SMART version.
Thanos® sonic mole repellent works in cycle.
Unlike other product only emit the sonic and vibration every 30 seconds. Thanos® solar mole repellent will emit the sonic at four different times.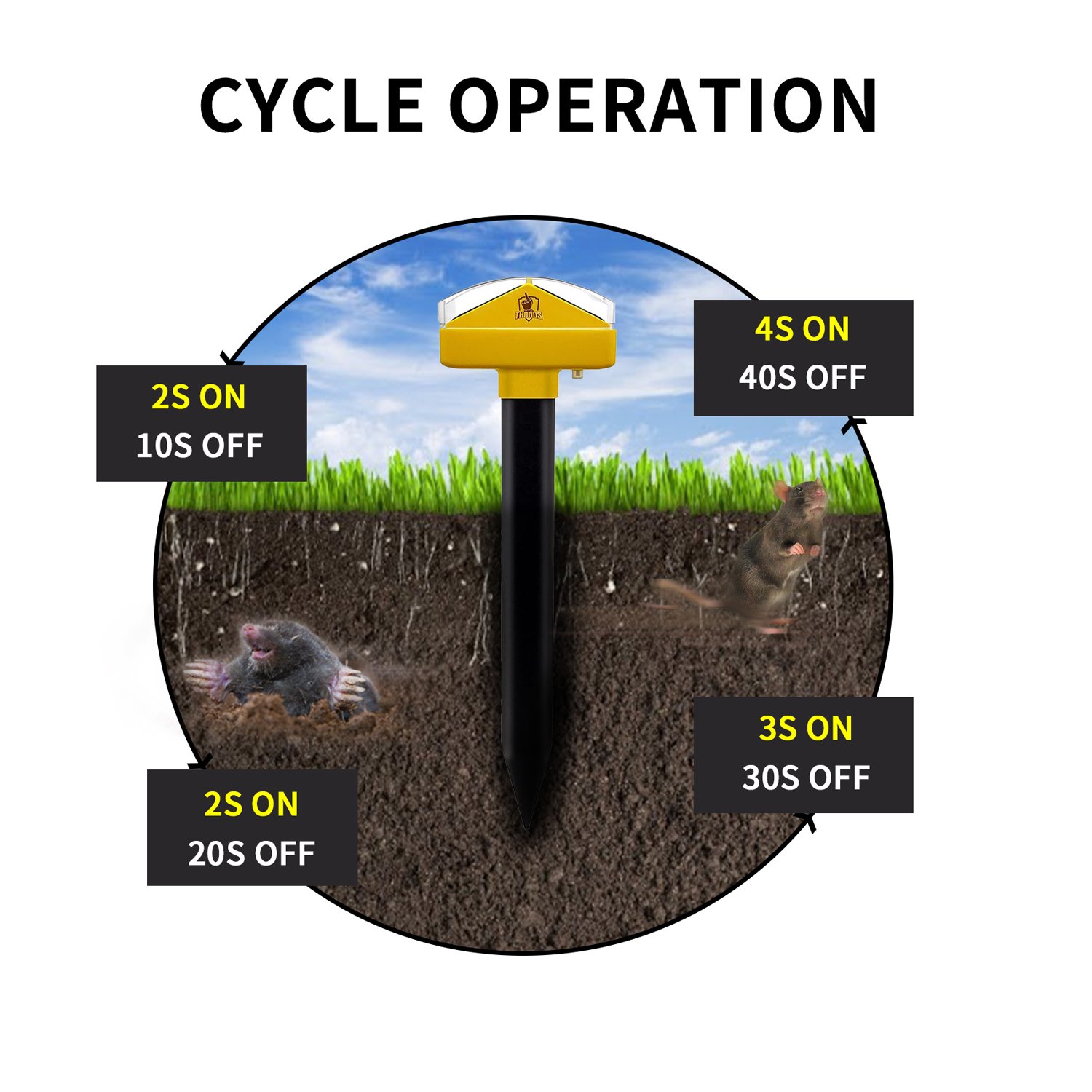 Why Thanos design such working cycle?
Because the animals won't get used to such sound, and it is more efficient to repel the mole, vole and gopher.
If you have bought the other mole repellent before, you will find that the device cannot repel the mole after some times. It is because the mole already get used the sound, so they will stay in the original place.
Third unique features, there is a built-in led light. And it will be turned on automatically in the night. Therefore, it is not just a mole repellent, but it also will decorate your garden in the evening.