Centipedes aren't usually found in large numbers, they mostly move alone. This makes it easier to get rid of.
There are many centipede removal options. Some of the methods will kill the pests, while others will simply remove them.
Follow these tips to get rid of house centipedes.
1. Hand-pick Them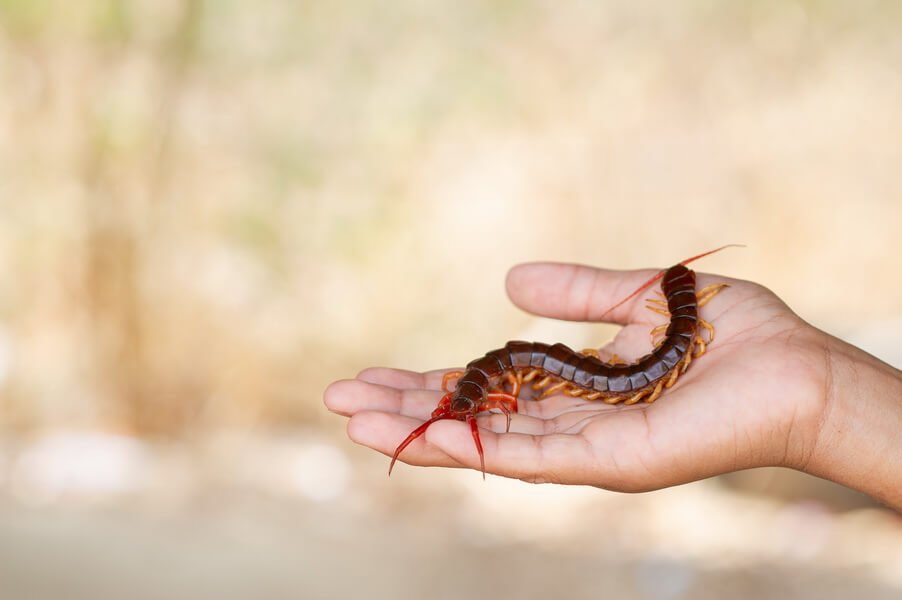 This is probably the best way to remove centipedes in your home. Simply pick them up when you find them and put them in a jar.
You can also throw them outside after you pick them up.
Placing them in your garden wouldn't be such a bad idea, since there are other insects there which serve as food for them.
Centipedes don't eat leaves, but many other garden pests do. So placing the centipedes you catch in your garden can help you get rid of plant-damaging pests.
Remember, centipedes can bite so you have to protect your hands as you pick. A pair of hard rubber gloves will do.
Also keep in mind that taking them to your garden doesn't guarantee they won't return back to your home. Your garden may provide adequate food for them, but harsh weather conditions may drive them back inside.
For effective centipede-picking, you can get your kids to join in. Especially when there are several centipedes scattered in different areas of your house.
You can turn it to a game, and whoever picks the most centipedes wins. Ensure that your kids have long rubber gloves on so they won't be bitten as they pick.
This method of centipede removal is great if you are looking for a non-toxic means of eradication. It also helps you gather them up faster.
2. Vacuum
A vacuum cleaner can be used to scoop up centipedes in your house. All you have to do is go round the areas where they are lodged and suck them up.
Remember, centipedes can hide in tight corners so a mini vacuum would be ideal in such a case.
After they have been sucked away, you can put them along with all the other debris you have gathered into a sealable plastic bag and dump them in the outdoor trash bin.
It would be impossible for them to escape from the plastic bag as long as it is sealed.
3. Use Glue Traps
Glue traps can also be used to rid your home of centipedes. They are small cardboards that are dry on one side and sticky on the other.
They can be used to catch crawling bugs of all sorts, including roaches and spiders. You can get glue traps from a pest control store near you.
Place the traps around the areas of your house where the centipedes are mostly active. This would be under the kitchen sink, on your closet floor, and near the cracks in your walls.
As mentioned earlier, glue traps can also catch other crawlers, which can serve as bait to attract the centipedes to the trap.
You can have more than one trap for best results.
Place the traps around the areas where they usually crawl through. Be sure to take the traps away when it's full.
4. Use Bowl Traps
A simple bowl trap can also be used to rid your place of centipedes. You can make this trap yourself using some common items.
Use these items to make your centipede trap.
• A glass bowl
• Some water
• Liquid soap
• Dead insects
Pour some water into the bowl until it is about a quarter full. Add some liquid soap to it and shake until the water becomes sticky and foamy.
Next step would be to add some bait. Dead roaches are big enough for a house centipede to easily spot so they are excellent baits.
Drop two or three roaches in the bowl and wait.
If the centipedes spot the floating roaches, they may enter the bowl to consume them. Unfortunately, they wouldn't be able to get out.
The thickness of the water will make it hard for them to move, and even if they get close to the glass, it would be too slippery for them to climb out.
Dead roaches aren't hard to get. Your bug zapper can kill enough of them for you.
Place the bowls around the places where the centipedes are likely to visit for best results.
This method may seem gross, but if you don't mind a bowl full of roaches, then it can work. You also have to be patient, as it may take time for the centipedes to spot the roaches.
5. Insecticides
If you are looking to kill the centipedes, using a chemical-based insecticide would be ideal. You can buy one from a pest control store.
Visit the places where they live and spray the insecticide across. The active ingredient in the spray will kill centipedes in minutes.
Take good precautionary measures before you spray. A chemical-based insecticide kills insects but it is also harmful to humans.
Make sure no one is in the room where you are spraying. You should also protect yourself from the spray. You can put on a pair of rubber gloves before you spray.
You should also protect your nose and mouth by putting on a facemask. This will keep you from inhaling the insecticide.
If you live with children or pets, store the spray can away from their reach.
6. Remove Food Sources
If there is food for the centipedes in your home then they will enter and remain there. Centipede food includes spiders, roaches, flies, worms, and pretty much every other insect they can get.
Vacuum your ceilings and remove spider webs to reduce the spider population. Also clear out your attic to reduce hiding spaces for other insects like roaches.
If you have a bug zapper, then there would be dead insects on the floor. You should vacuum them up too.
Maintaining a clean home will reduce the insect population in general. When there is less food in your home, the centipedes will be less interested in remaining there.
7. Reduce Dampness
Damp places are major attractants for centipedes. If there is a lot of moisture in your home, then the dampness will keep centipedes coming.
One of the major causes of indoor dampness is leaking pipes. If you have breaches in your pipes or faucets, then there will be standing water there.
The simple solution would be to have all leakages fixed. You can do that yourself or hire a plumber to do that for you.
You can also reduce dampness by practicing proper ventilation. Keep your windows and doors open to allow a good inflow of air.
Be warned though, open doors and windows are a passageway for centipedes and other invading pests. For this reason, it would be wise to install mesh screens by the windows and doors.
The screens should be tightly woven to keep both small and large pests out.
Turning on your fan will also help reduce room moisture.
Rid your home of dampness to reduce house centipedes.
8. Seal Cracks And Other Entrances
If you have cracks in your walls or ceiling, house centipedes can use those spaces to enter your home. Therefore you should inspect your building and check for possible entry points.
To keep centipedes away, you should seal all cracks with caulk or a cement mixture. If the cracks are in your wooden structures, then you can replace the old boards with new ones or nail a sealing board over the holes or cracks.
As we have discussed before, a house centipede and other pests can enter your home through the windows and doors. Since you need them open for ventilation, it would be wise to install mesh screens in front.
This will allow air to enter and prevent centipedes from coming into your home at the same time.
9. Diatomaceous Earth
Diatomaceous Earth is a natural substance that can be used to kill a house centipede. DE is a powdery substance that is jagged around the edges.
You can buy a box of DE and sprinkle the powder around the spaces where the house centipede is most likely to crawl along.
As they make their way across, the powder will be stuck to their legs and they will absorb it. Over time, the DE will suck out all their moisture and dry them up.
This natural remedy doesn't work instantly, it may take days to kill the centipedes. But it works.
After applying the DE, be sure to go round your home in search of dead centipedes. Sweep up the ones you can find or vacuum them away.
The good thing about using DE to get rid of centipedes is that it is nontoxic. It cannot harm children or pets. It can't damage the soil either so you can sprinkle some outside.
Other natural remedies you can try include vinegar, garlic, and cayenne pepper. One or more combinations of these natural substances can be sprinkled along the centipede's crawl paths.
10. Call Pest Control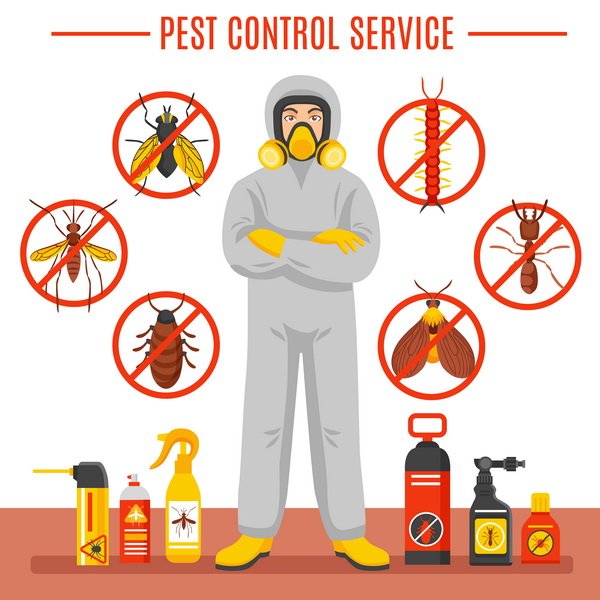 While many people prefer to get rid of house centipedes themselves, there are others who have a phobia for insects.
If you're one of such people, then you should call pest control to help you with your centipede problem.
This will cost you more than the DIY approach, but at least you're sure the problem will be solved.
A professional pest service will first inspect inside your home to identify the places where they are most active. After which they will begin the extermination process.
They are experts so they will carry out the disinfestation in the safest manner possible.
They will also educate you on the possible reasons why you have centipedes in your home and what you can do to prevent them from returning in the future.