Description
Ultrasonic Mouse Repellent adopts high-tech methods, which can give out a kind of peculiar and strong ultrasonic wave that can irritate the nervous and audio system of the mouse and other pests, make them uncomfortable and unpleasant and drive them away.
Bionic and Ultrasonic Pest Repeller, will emit the sound like cat, help you to get rid of mice, rats, rodents, squirrels in the attic, etc.
12W high power, repel the pest more efficiently.
Ultrasonic frequency can be adjusted, meeting for different application.
Widely used in warehouse, supermarket, hospital, big house, and other commercial places.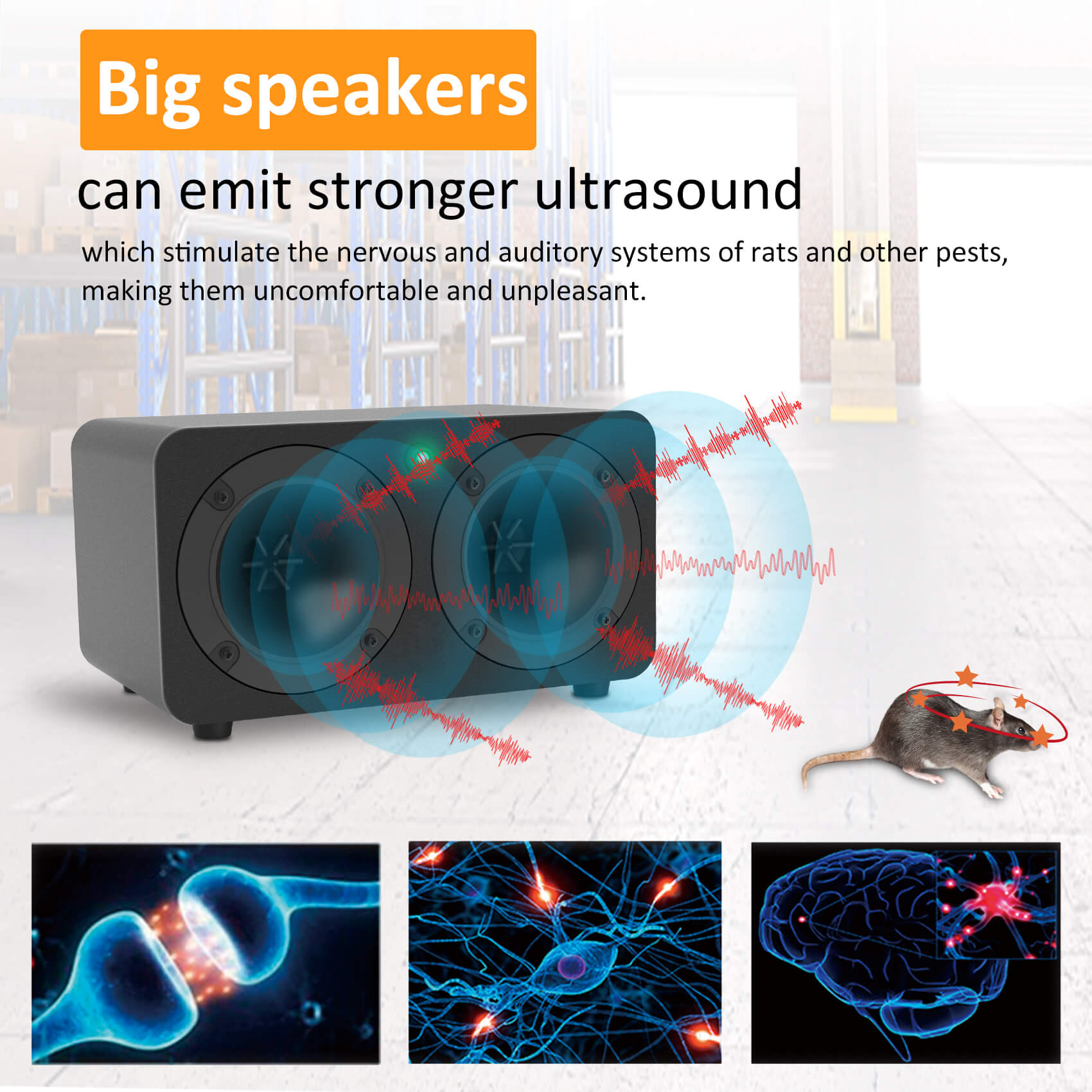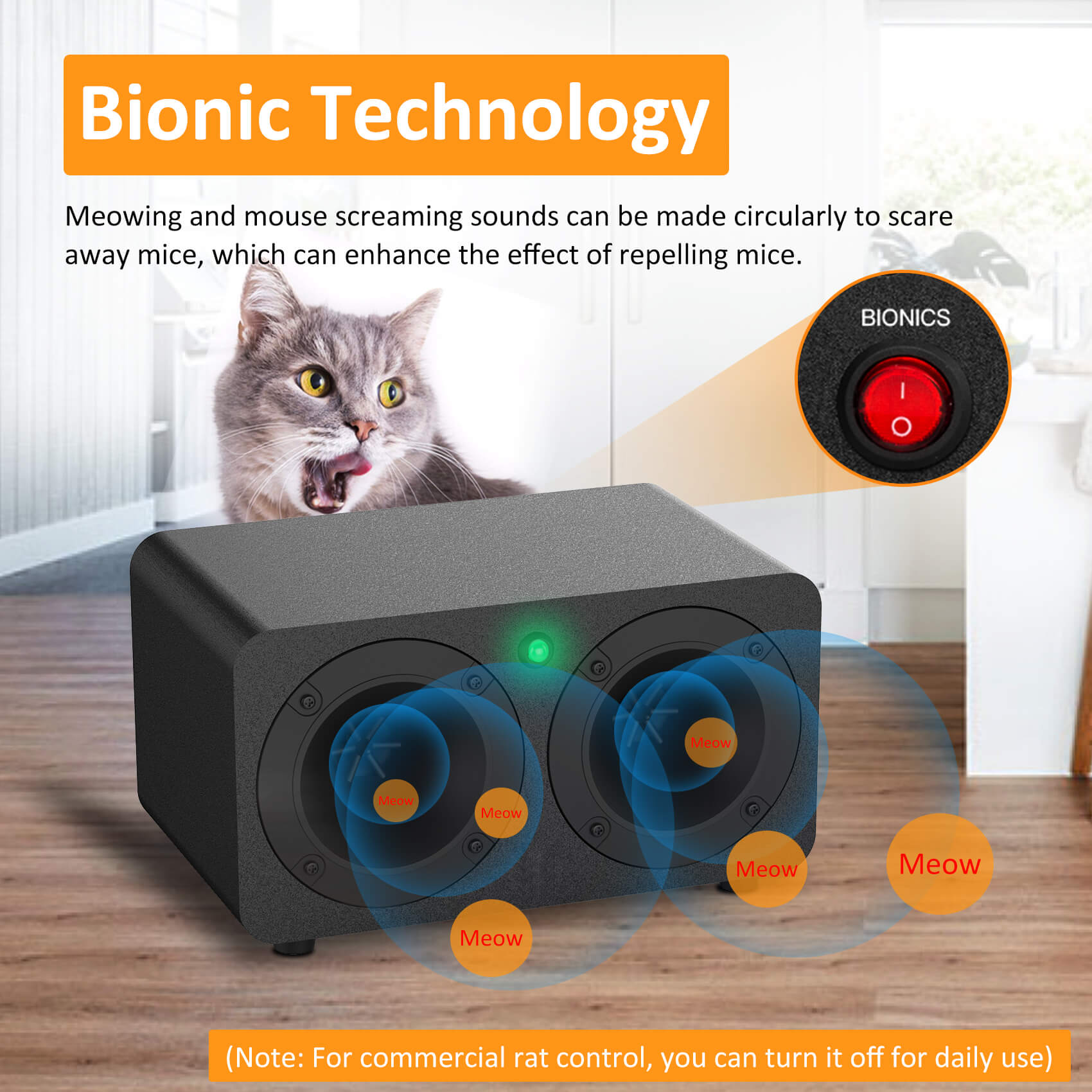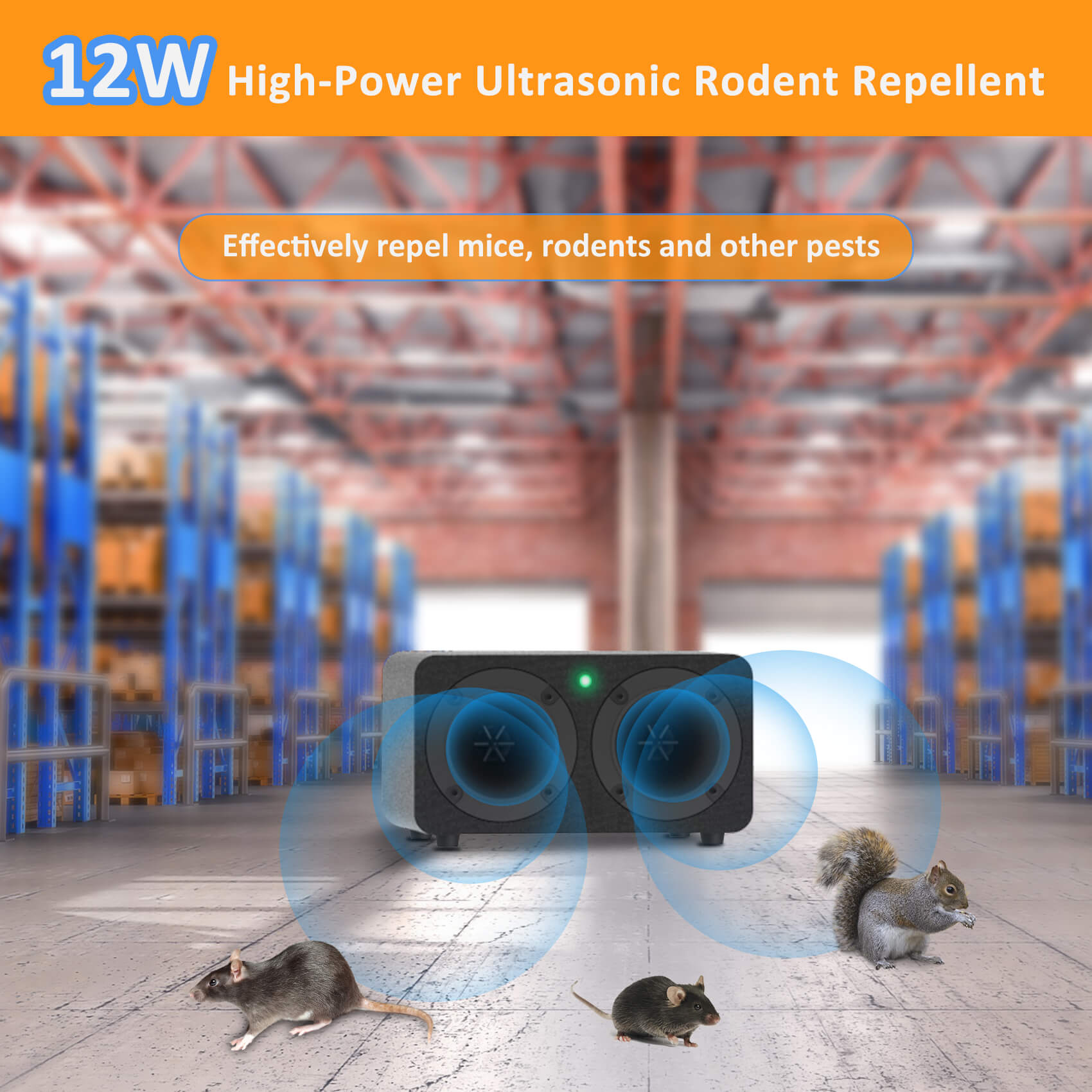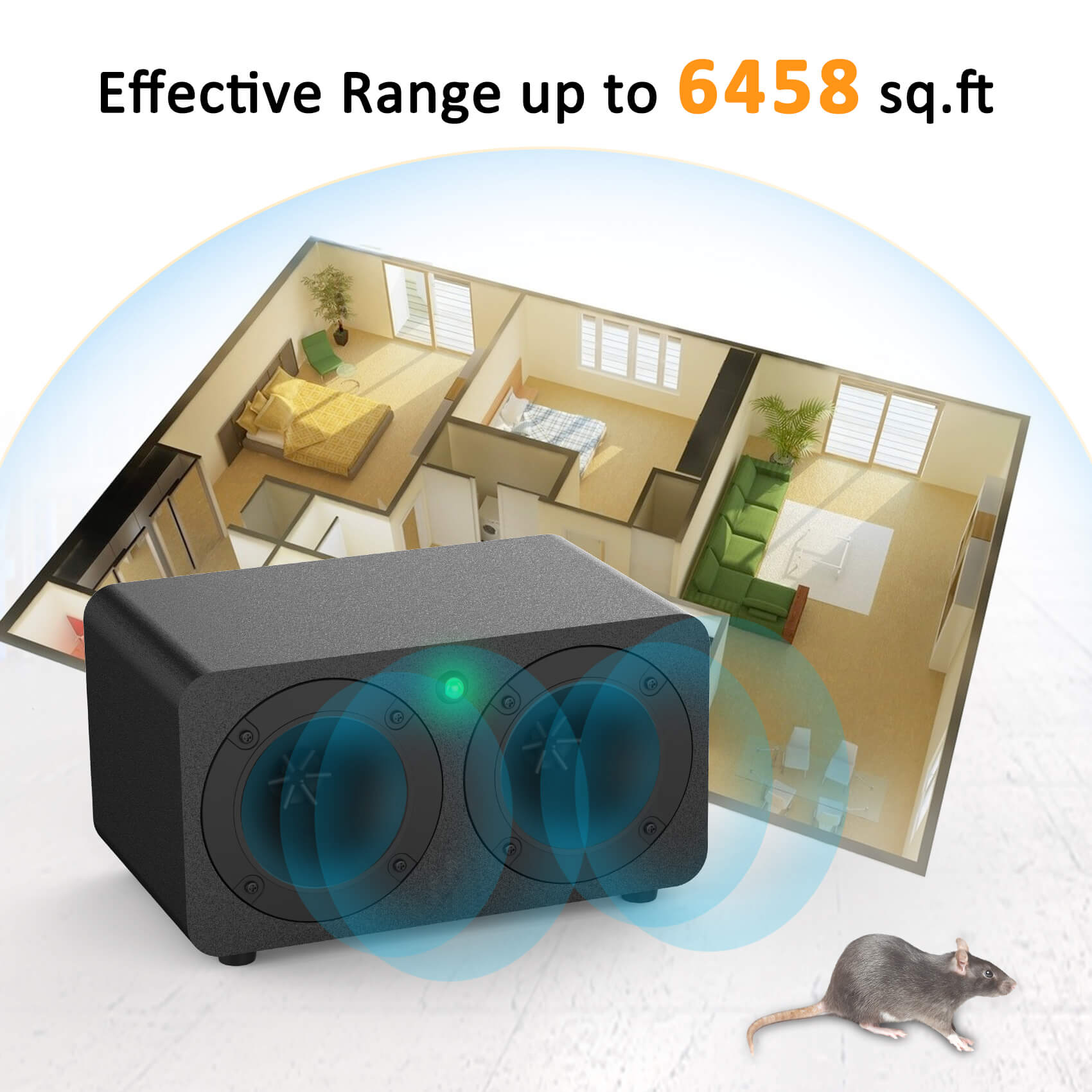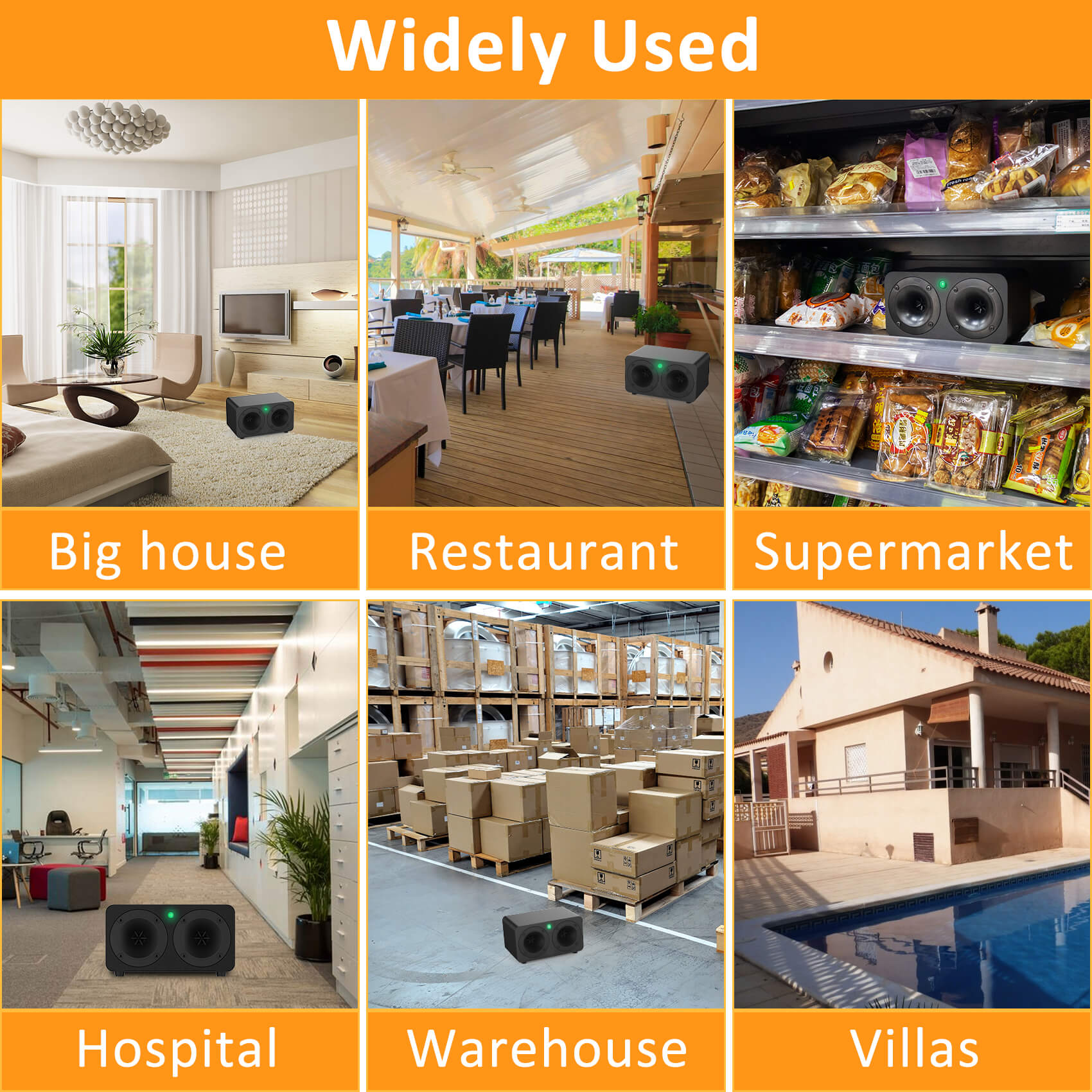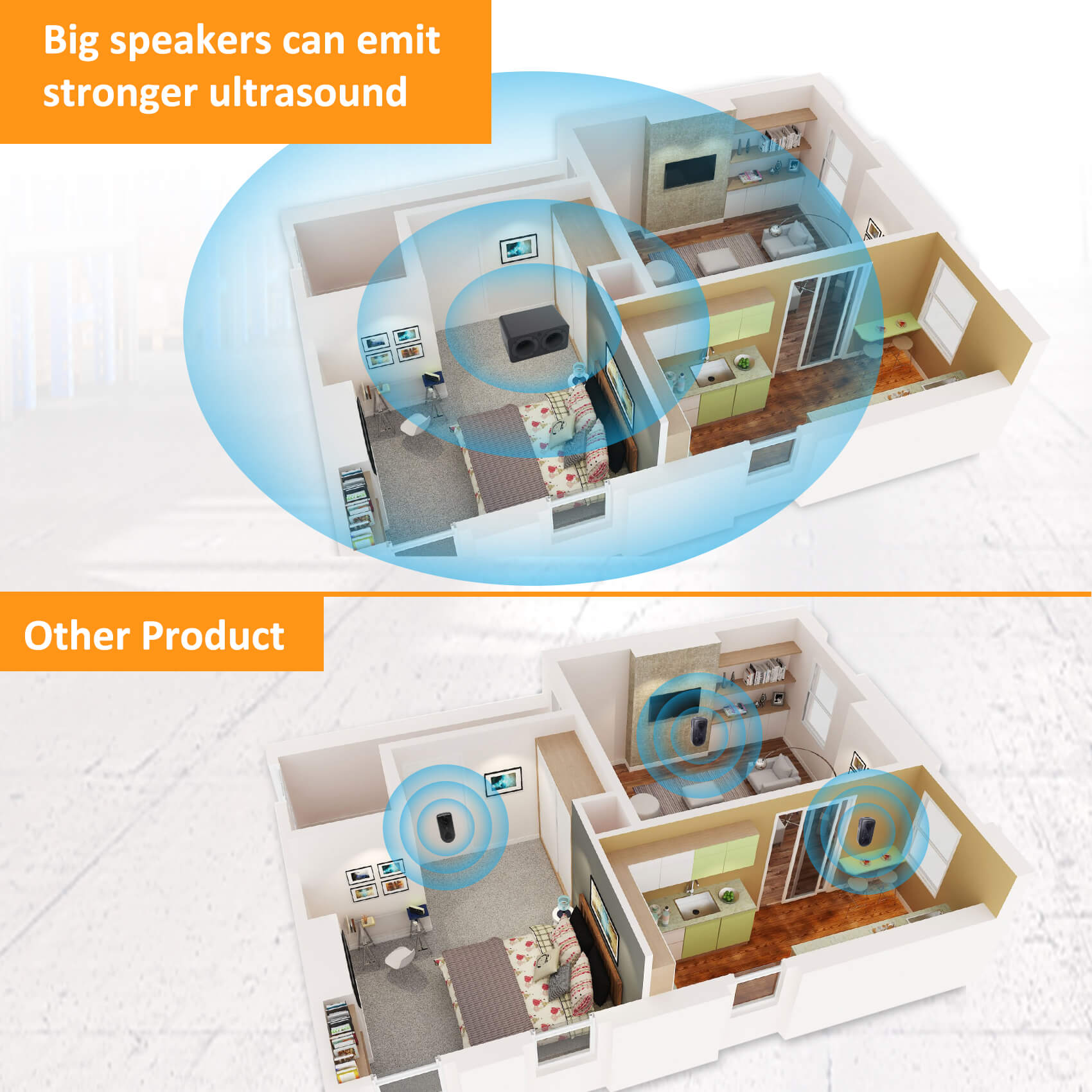 Technical Parameter
Power Supply: AC120V/50Hz; DC 12V

Consumed Power: 12W

Ultrasonic Frequency: 16kHz-50kHz

DB Value: 90dB-110dB

Effective Range: 6458 sq.ft
Note:
1. The frequency of ultrasound is variable, and the grade selection is to adjust the frequency interval. You can adjust to any frequency within the range as you required.
2. Do not use this machine outdoors, and do not place it in high temperature and humid places.
3. AC120V power system must be confirmed before using it.
4. Good results can be achieved after 3-4 weeks of continuous use