Description
Fed up with neighborhood cats constantly in your yard?
Tired of continually having to clean up stinking cat mess from your lawn?
The Solar Animal Repellent uses ultrasonic sound and LED lights to help you get rid of cats from your property and keep them away.
The Latest in Sonic Technology
Using a variety of ultrasonic waves and light flashes, the Solar Animal Repellent drives away cats and other animals without harming them.
The ultrasonic speaker emits frequencies ranging from 13.5kHz to 45kHz, at sound pressure levels between 90dB and 110dB
A wide, 110-degree angle of operation
An effective range of up to 8m, depending on weather conditions
Solar-powered, with a long-lasting super Li-Ion battery
IP44 waterproof and suitable for outdoor use
Compact: measures only 4.5" x 3.54"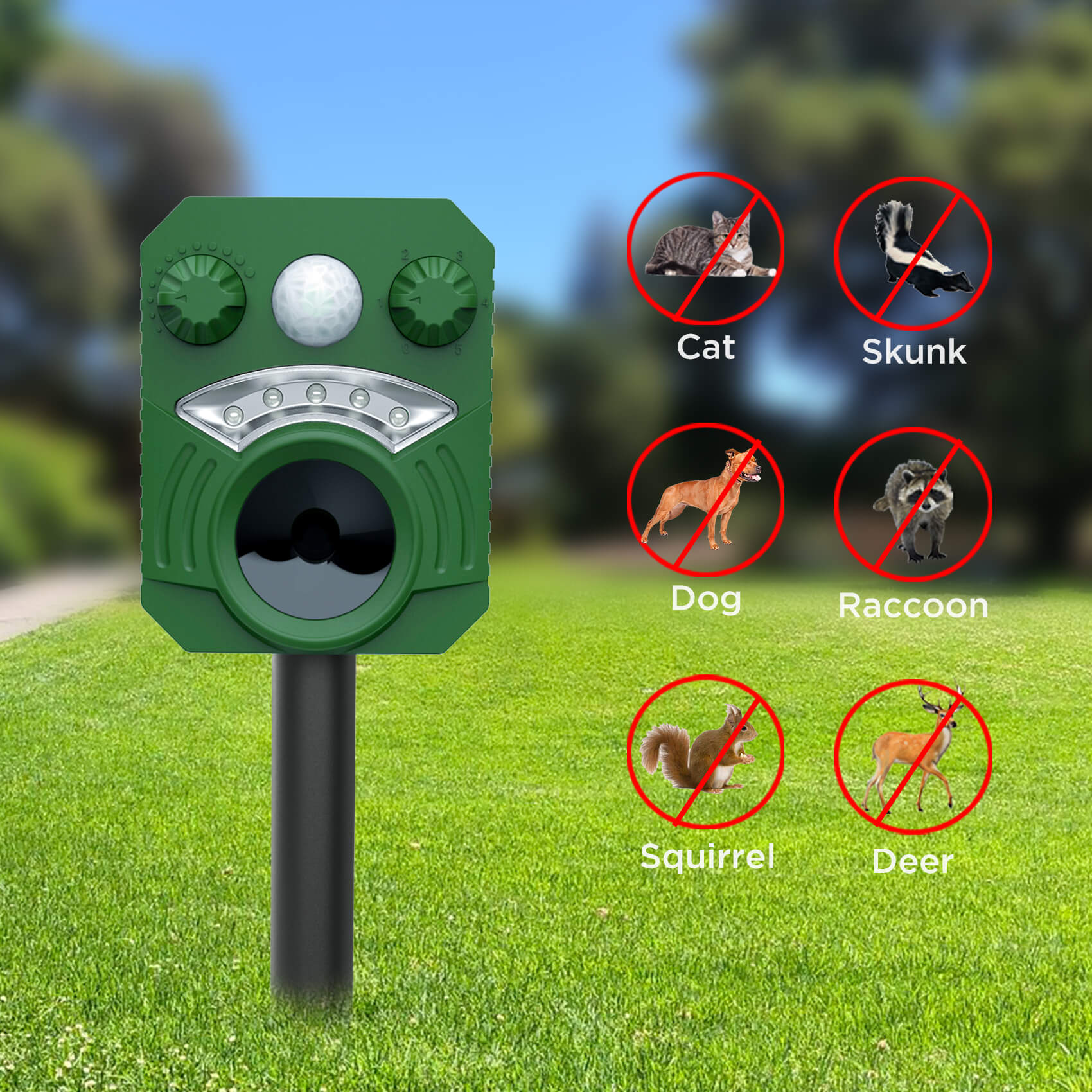 How it Works
The Solar Animal Repellent offers five different modes of operation. Simply turn the knob on the device, and you can choose from the following modes:
A slow ultrasonic sweep from 13.5kHz to 20kHz
A quick ultrasonic sweep from 15.5kHz to 25kHz
An ultrasonic sweep from 25kHz to 45kHz
A combination of LED flashes
All of the above modes combined
All modes will do the job. However, try to rotate between them so that the animals don't become accustomed to the sound and lights.
The Solar Animal Repellent has a state-of-the-art automatic passive infra-red animal detection system, so you can be sure it'll see any animals as they approach.
The device also includes a sensitivity knob, which controls the effective detection range.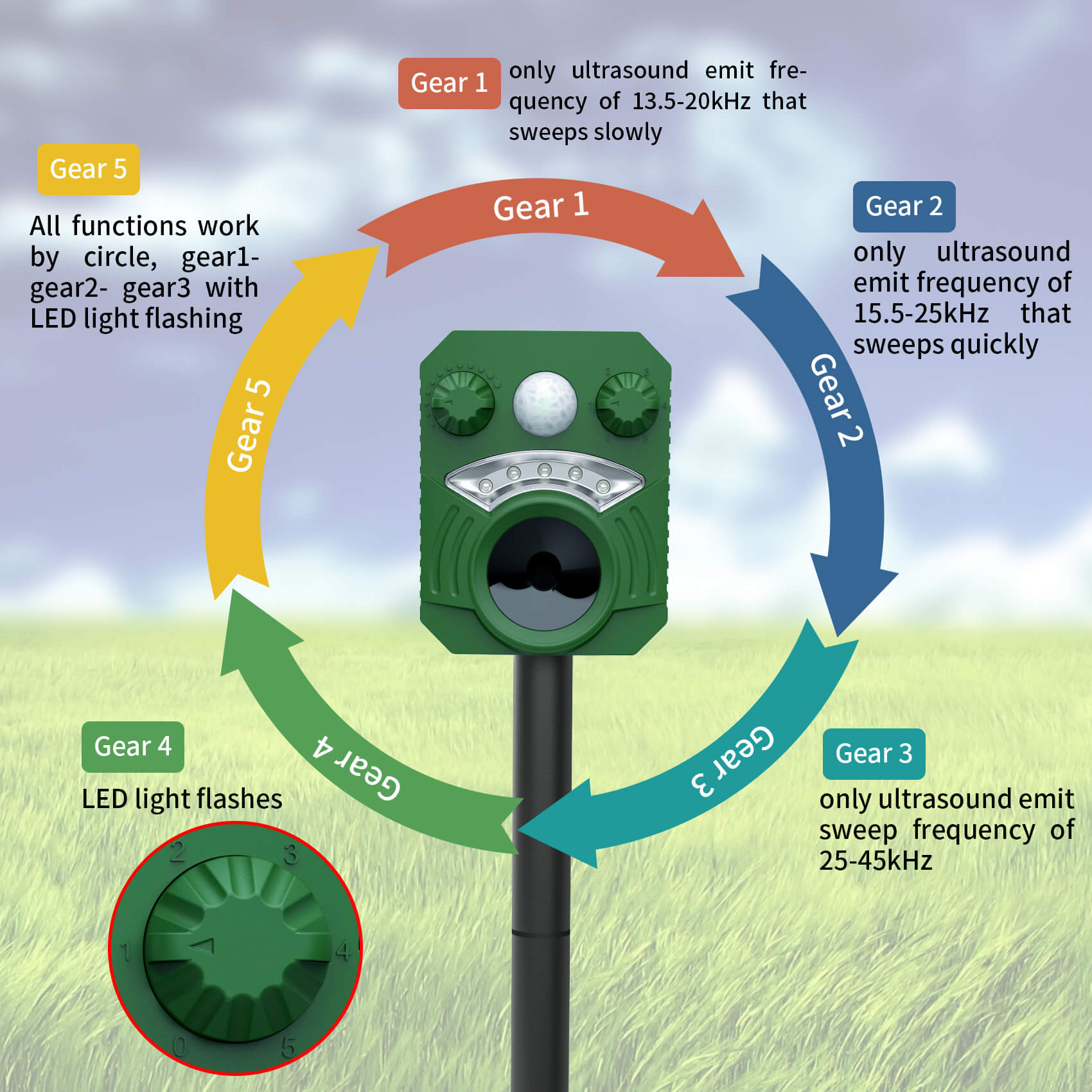 Installation
Installation is quick and straightforward: just stick it in the ground, mount it on a wall, or place it on a flat surface.
Just make sure to aim it towards the animals' entry point and choose a location where the device will receive sunlight to keep it powered.
You also need to fully charge the device before turning it on. You can leave it out in the sun and wait for its indicator to turn green. And since our Animal Repellent uses a solar panel to charge its batteries, you'll never have to worry about charging again.
Now just imagine a cat and critter-free garden again. No mess, no fuss. 100% yours to enjoy. Isn't it about time you stopped putting up with these unwanted visitors?
Reclaim your yard now.