Uv light is a type of electromagnetic radiation with shorter wavelengths than normal light and longer wavelengths than Xrays.
Electromagnetic waves are typically measured in meters, but the UV light is so small that it is measured in nanometers (nm). They are on the shortest end of the visible spectrum, making them invisible to the eyes.

Types of UV light
As we have mentioned, there are three types of UV light depending on their wavelengths;
UV-A light
UV-A has the highest wavelengths of about 350nm to 400nm. It accounts for nearly 95% of the UV radiation that reaches the earth's surface.
UV-A light comes in blacklight blue (BLB) and Blacklight (BL350/BL 368). 
Blacklight Blue is typical y used in nightclub lighting, anti-theft protection, detecting forged bank cheques, scorpion detections, and UV nail lamps.
Blacklight UV light has the shortest wavelength hence safe to be used in Bug zappers.
UV-B radiation
UV-B radiation is the medium wavelength of ultraviolet light.
Most UV-B rays are filtered by the atmosphere. It enhances sunburn in tanning beds and for vitamin D3 synthesis and calcium absorption in some pets.
Additionally, it accelerates skin aging and also the development of skin cancer. Exposure to UV-B radiation results from the ozone layer becoming thin or depleted.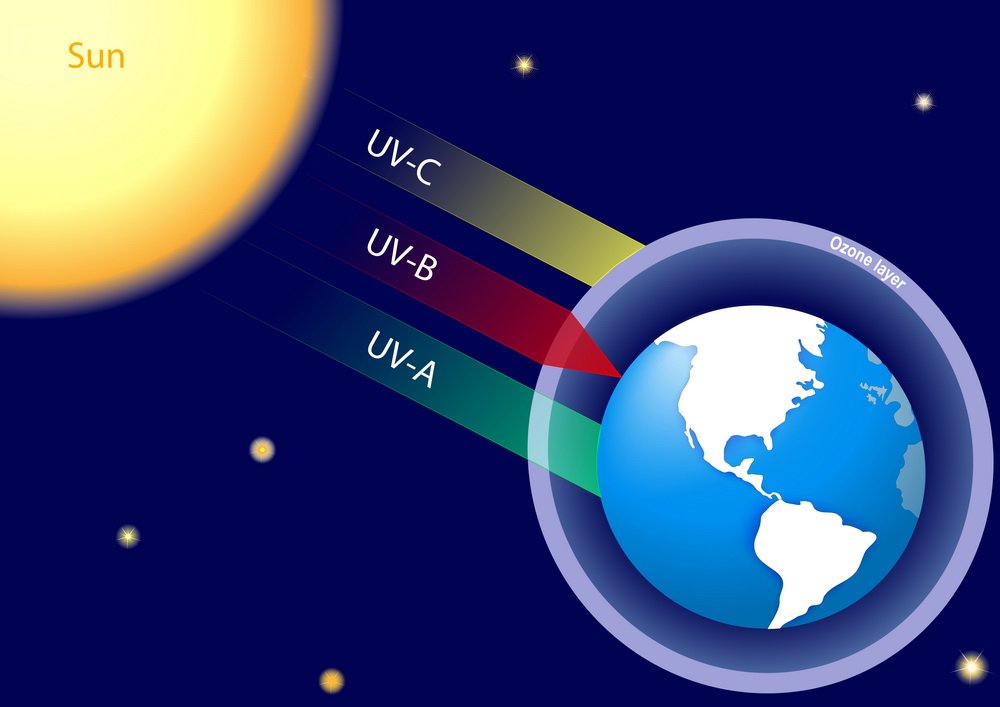 UV-C light
This has the shortest wavelength making it the most damaging type of UV light. 
They are also known as germicidal UV lights. 
It mainly targets the DNA of microorganisms, causing cell death. It inactivates or kills microbes. One should exercise extreme caution when handling germicidal UV lamps.
They are perfect for sterilizing medical equipment, treating wastewater, sanitizing food preparation surfaces, and air disinfection in hospitals and operating rooms.
The only way damage can occur is when the wrong UV bulbs are used or mixed, which seldom happens with the right manufacturers.