Ultrasonic pest repellers are the go-to devices that fit homeowners looking to keep their homes pest-free.
You might wonder: what makes squirrel repellents so popular? Why are they more preferred to other pest control methods like poisons or traps?
Here are a couple of reasons why:
Easy to use:
Ultrasonic pest repellers are very easy to use, even a child can comfortably operate one.
You just need to plug it into a socket or power outlet or put it under the sun in case it's solar-powered. If it uses batteries, just slot in the batteries (some manufacturers provide a free set of batteries with their repellents).
After you do this, switch it on and your pest repellent starts work immediately. T
here are no special instructions, no particular set of rules you should follow, and definitely be no long manual for you to read through.
It's super easy!
Can work on a wide variety of pets:
When you buy an ultrasonic pest repeller to combat a squirrel, you're giving yourself an added advantage. The device won't work on squirrels alone, but it would also repel other pests in your home.
One ultrasonic pest repeller can repel squirrels and other rodents without any extra effort!
The reason is that all these other pests are sensitive to high frequency sounds too, so they would also run away from your home due to the irritating effects it has on them.
Completely safe: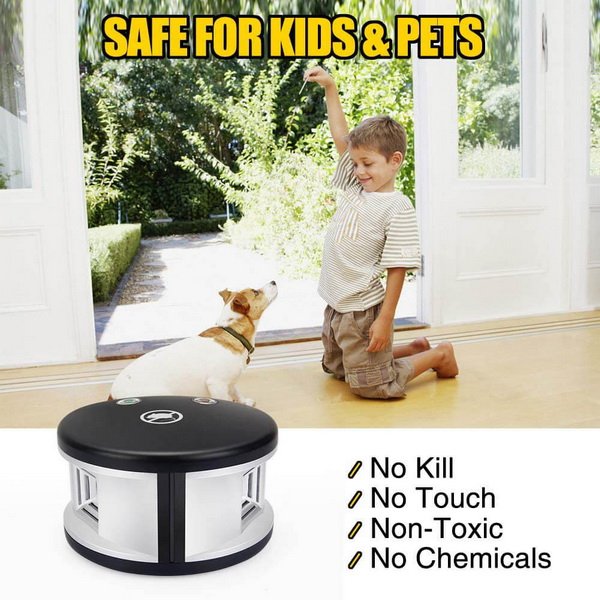 Ultrasonic pest repellents are one of the safest methods to repel squirrels. It's like every home owner's dream.
Why?
Firstly, it does not make use of any harmful chemical.
Chemical repellents, which are mainly composed of harmful chemicals, can pose a danger to your kids and pets indoors. They might not know what they are looking at is poison, and end up ingesting it. This could lead to serious internal injuries or death in serious cases.
With ultrasonic pest repellent, you don't have to worry about things like that.
Even the high frequency sound waves given off by these ultrasonic devices are not harmful to humans.
Require little clean-ups:
When you use ultrasonic pest repellent, you don't have to do all the dirty work of looking for dead animals or think of how to dispose of them.
Since ultrasonic pest repellents hardly kill animals, you will have no animal corpses turning up at your house and lawn unannounced.
If we were talking about cockroaches and mosquitoes here, this wouldn't be an issue.
But now, we are talking about squirrels. Think of how your child would feel seeing a dead squirrel in the middle of your lawn.
Not to mention the fact that dead squirrels can spread diseases, even more than when they were alive.
Pest repellents simply chase the pest in question away, so the only thing you have to clean up is squirrel feces and any other carnage that has been left behind. Much more easier, right?
Lasts for years:
What other pest control method lasts for years?
Most pest control methods require you renew them regularly unless they will stop being effective. Ultrasonic pest repellers last anywhere from 3 to 5 years.
You can be sure you are going to be protected from squirrels for a long time.
It's pretty cheap if you think about it: spend say $30-$50 on a device that keeps squirrells from your house for about 3 years.
It's like a huge discount. These electronic devices don't take much of your electricity too, as some models consume about 1-3W of electricity.