How do I know I have a squirrel problem?
Before you think of using an ultrasonic repellent or any form of pest control at all, you have to be sure you are dealing with squirrels first.

If you don't, you could just be shadowboxing and it's very unlikely you'd get results.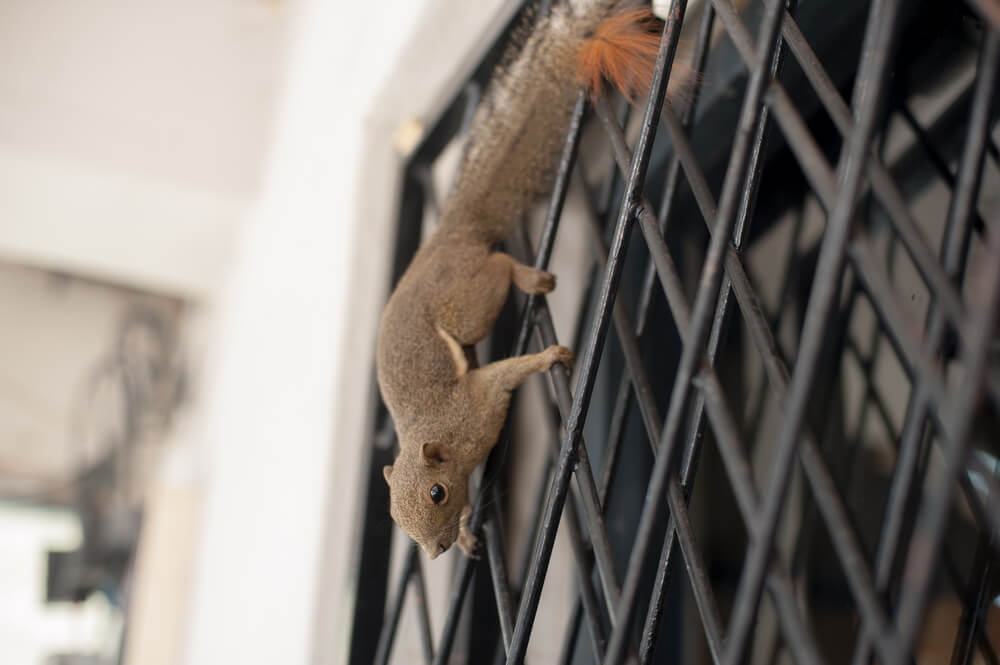 It's easy to know if there are squirrels around you.

First of all, they make a lot of noise when they move about. Squirrels hardly stay in one place and are more active in the day than at night.

The second way you can know you are dealing with a squirrel infestation is footprints.

Now, you might not see footprints on your lawn, but indoors, you can see tiny squirrel prints in places they have passed.
How to identify squirrel poop
Feces are also a useful indicator of squirrel activity around your home.

If you see reddish or brownish curved droppings, you can be almost sure they belong to a squirrel.

This feces come with an awful smell too, a confirmation that you have company.
Does high frequency sound repel squirrels?
Now that you are sure you have a squirrel problem, the next thing you want to do is to take care of it ASAP, right?

Well, ultrasonic repellers can help you with this.

But how do they scare squirrels away or keep them off your property?
Ultrasonic repellers emit a kind of sound known as high frequency sound.
This kind of sound, also known as ultrasonic sound, is above the limit of human hearing.

We humans cannot hear sound above 20khz. Most of the ultrasonic drives emit a sound of about 25khz.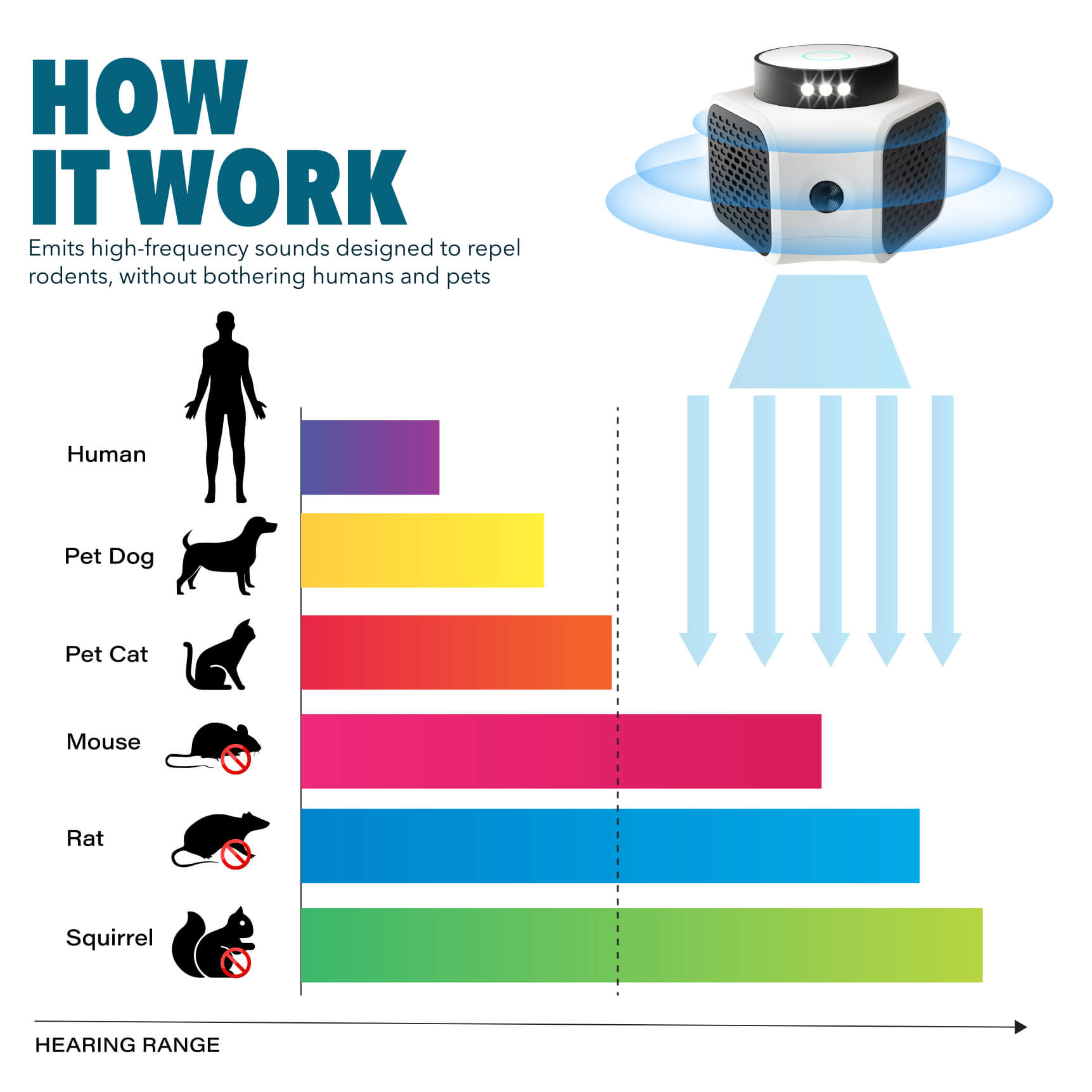 Can other animals hear ultrasound waves?
This high frequency sound can be heard by pets, pests, and insects alike.

Squirrels around your home will hear ultrasonic sound waves clearly and keep off your home because it scares them.
So yes, ultrasonic sounds repel squirrels as it is irritating to their hearing.
It can cause confusion, disorientation, or even prevent their communication with one another.

High frequency sounds frighten squirrels and since they get scared easily, they won't stay where they hear these sounds.