Description
Using powerful attack waves, the 360 Degree Ultrasonic Mouse Repellent will help you get rid of mice, rats, squirrels, and other pests quickly and effectively.
State of the Art Technology
This cutting-edge device uses sound waves of different lengths to drive all types of rodents and other unwanted pests away from your home. And the best part is it does this humanely without killing them.
Powerful sound attack wave technology instantly drives rodents away
Choose between four modes of operation: TEST, TRANS, ULTRA, and DUO
With the Test mode, the device stimulates sounds that the pests hear
The ULTRA mode repels mice, roaches, fleas, crickets, and ants
The TRANS mode emits pressure waves that repel rats and squirrels
Choose the DUO mode for combined sound attack waves that repel all pests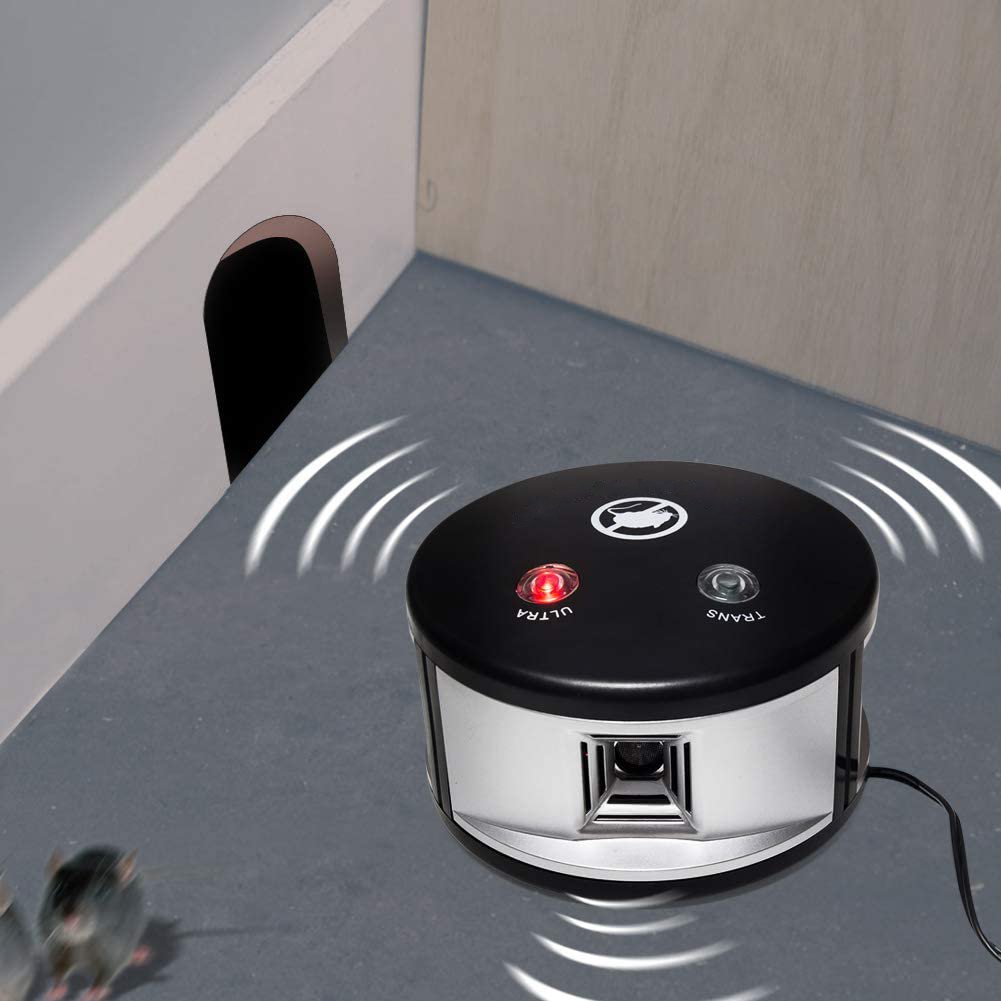 360 Degree Protection
This 360 Degree Ultrasonic Repellent doesn't require you to aim it in a particular direction; you simply need to place it on a dry, flat surface in an unobstructed setting.
Its three ultrasonic speakers will emit attack waves in all directions, offering complete 360 Degree protection for your family.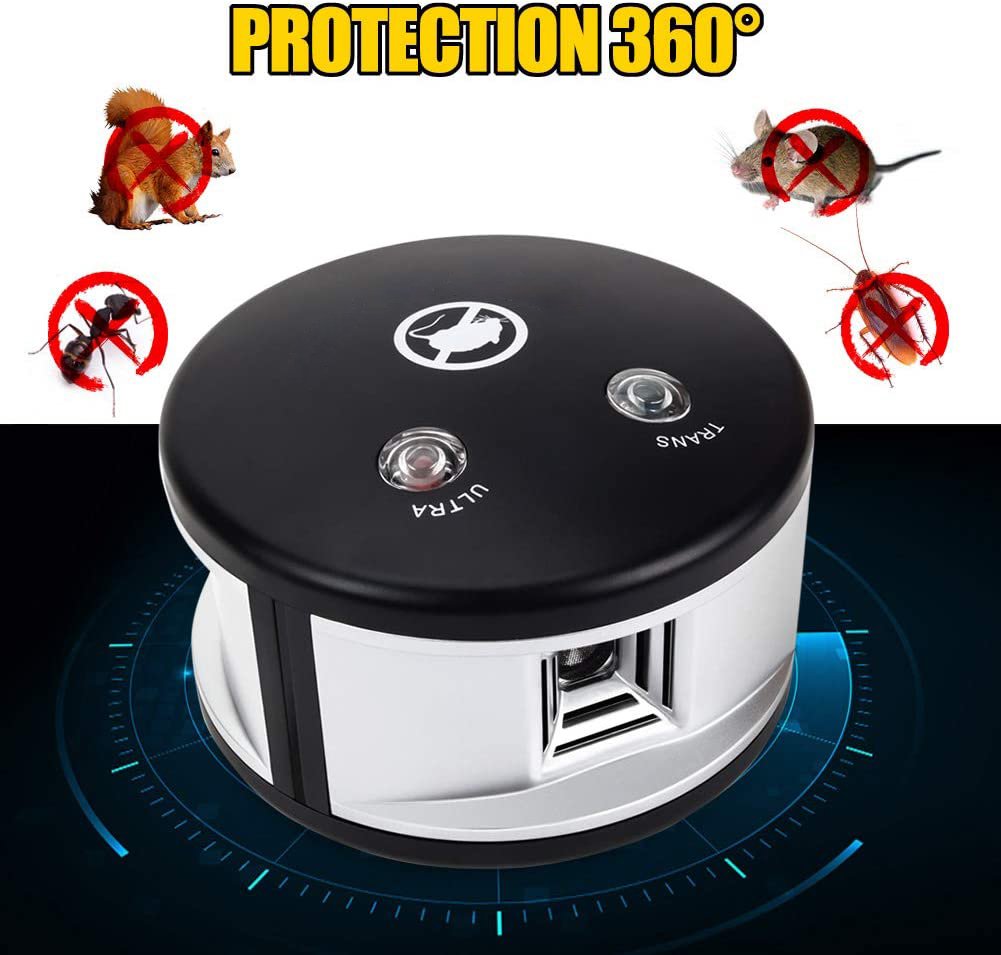 100% Non-Lethal to Rodents
The 360 Degree Ultrasonic Mouse Repellent keeps rodents away without harming them.
Traditional poisons and snap traps are lethal, leaving you to dispose of any dead critters inside your home. It is nasty work and can also be a potential health hazard.
Fortunately, you'll never have a dead rodent in your home with our device.
Instead, the 360 Degree Ultrasonic Mouse Repellent will scare the rodents and insects away, keeping them out of your house while the device is in operation.
100% Harmless to Humans
The 360 Degree Ultrasonic Mouse Repellent will not affect the health of you or your loved ones.
Absolutely no lethal chemicals are used, making it a smart alternative to dangerous poisons. As a result, it's perfectly safe to use around the whole family, including your children.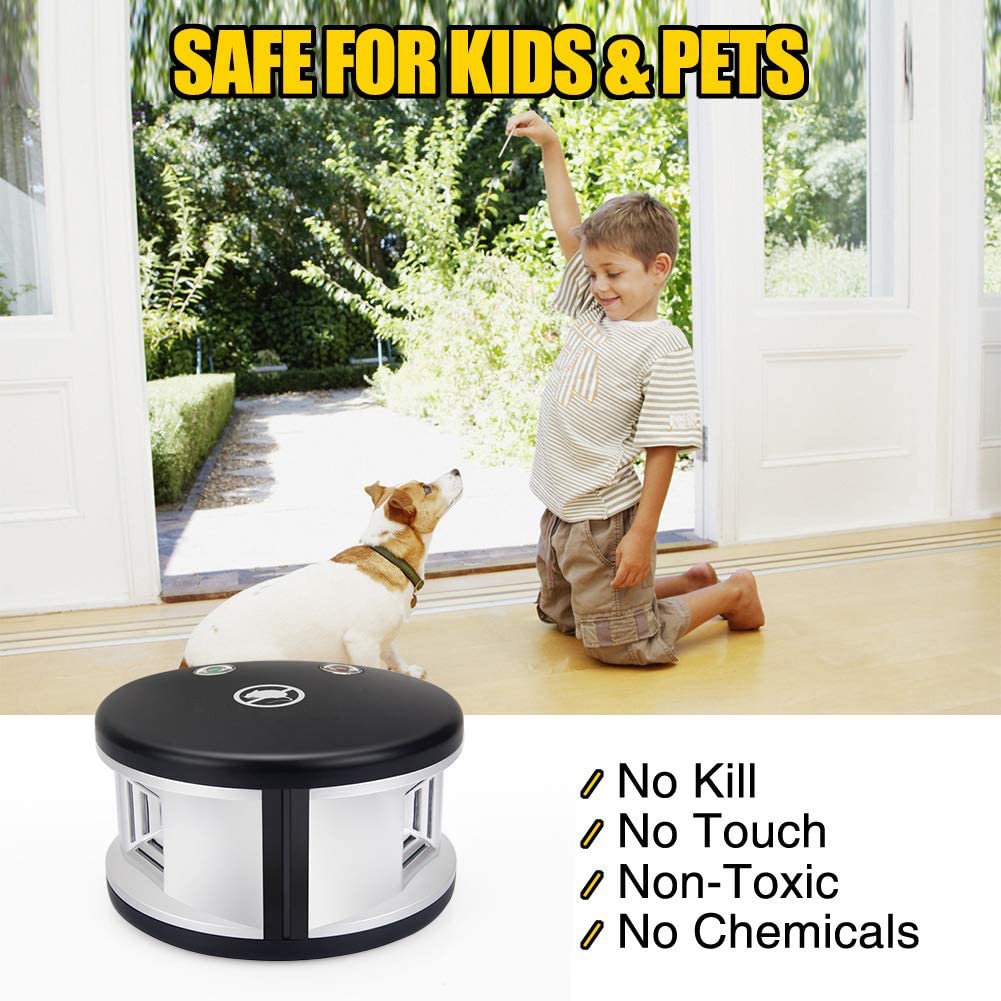 Easy to Use
Using 360 Degree Ultrasonic Mouse Repellent is easy and straightforward to deploy.
You only need to plug it in, and it will immediately start to emit variable rodent-repellent sound waves.
Using its high-tech 360-degree sound blast, the mouse repellent will take care of any rodents inside an area of about 100m2 or 1076 sq. ft.
To achieve maximum efficiency, ensure that the 360 Degree Ultrasonic Mouse Repellent sits unobstructed and slightly above the ground. Since it's an electronic device, you should keep it away from moisture.