Description
A Humane and Safe way to get rid of Moles, Gophers, Groundhogs, Voles and other Burrowing Rodents, they are chased away unharmed instead of mole killer 

Solar-Powered Mole Deterrent: This Mole chaser spike is charged by its solar panel. 4-hour solar charge lasts for 5 days working, no need to replace the battery.

Extensive Coverage: Operates in a circular pattern, approximately 40 ft. in diameter. So it is recommended to use 12 solar mole repellent units per acre.

Weatherproof Solar Sonic Mole Chaser Spikes: Sonic pulses emitted 3s sonic pulses for every 30 seconds, it penetrates the soil for and forces pests to evacuate the area covered by the sound.

Note:

After you install this repellent, you will find that there will be more moles/voles coming to your garden at the beginning. This is normal. Because those animals are attracting by the sound emitted by the product, but after some times (around 2-4 weeks), they cannot suffer the sound and will leave finally.
Don't trust Thanos' quality ?
Only the the company with their R&D will have the following product explosion view.
Thanos is not just a E-commerce store selling the product, but also a R&D company in the pest control.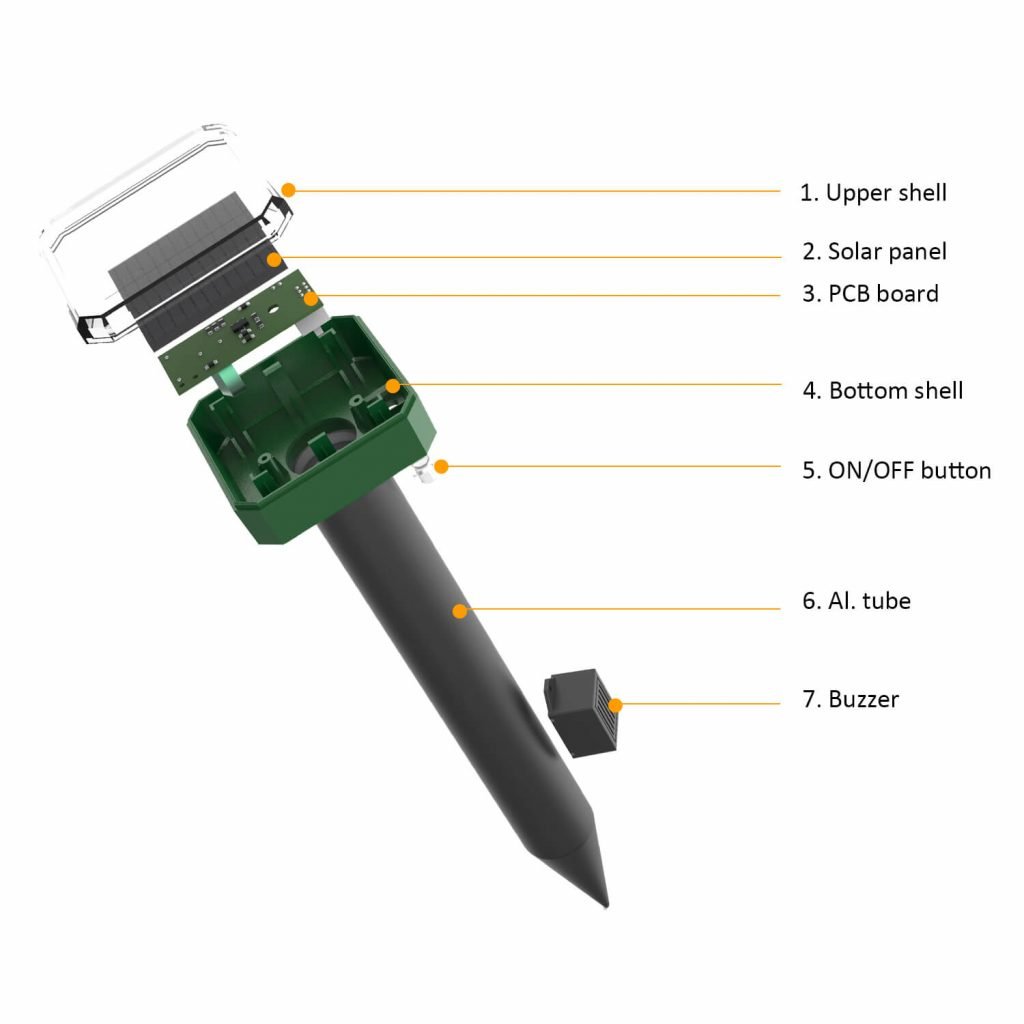 Charging automatically in the daytime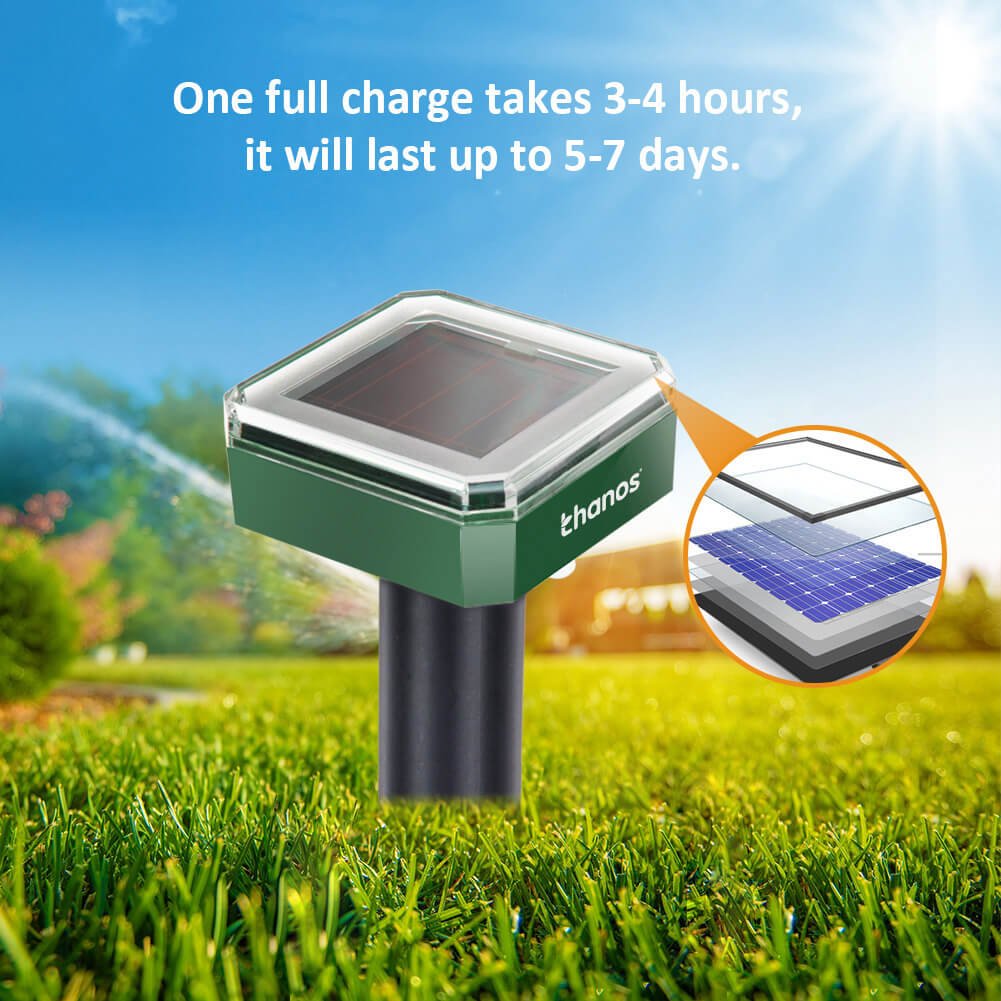 Free to use outdoor, because it is IP65 waterproof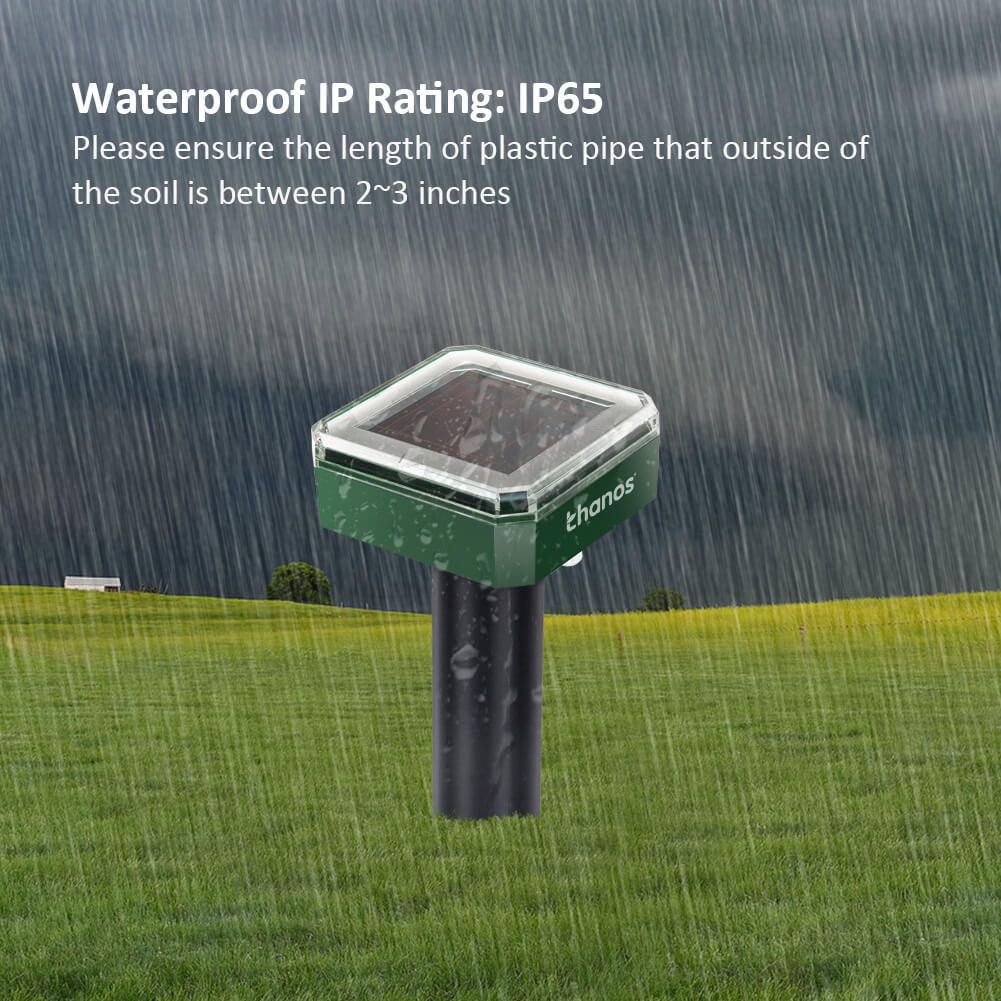 The upgraded version, easy to recognize on/off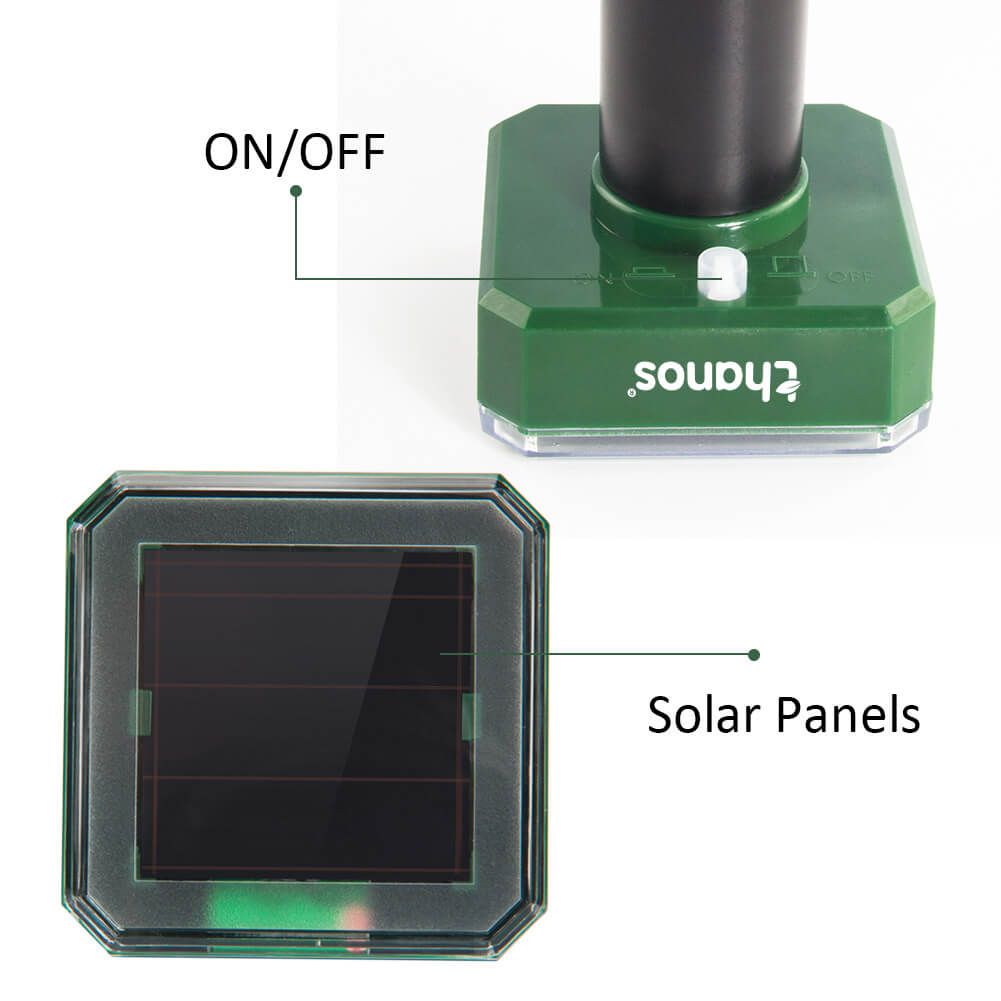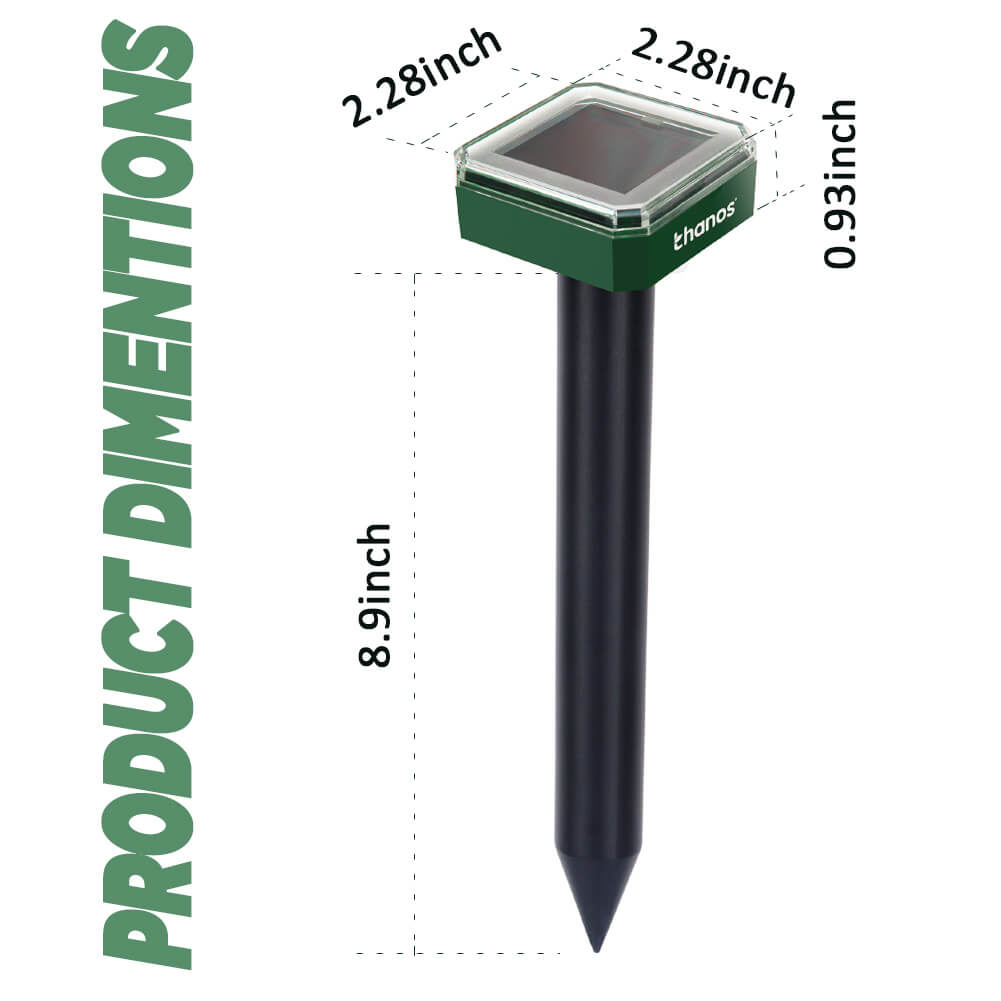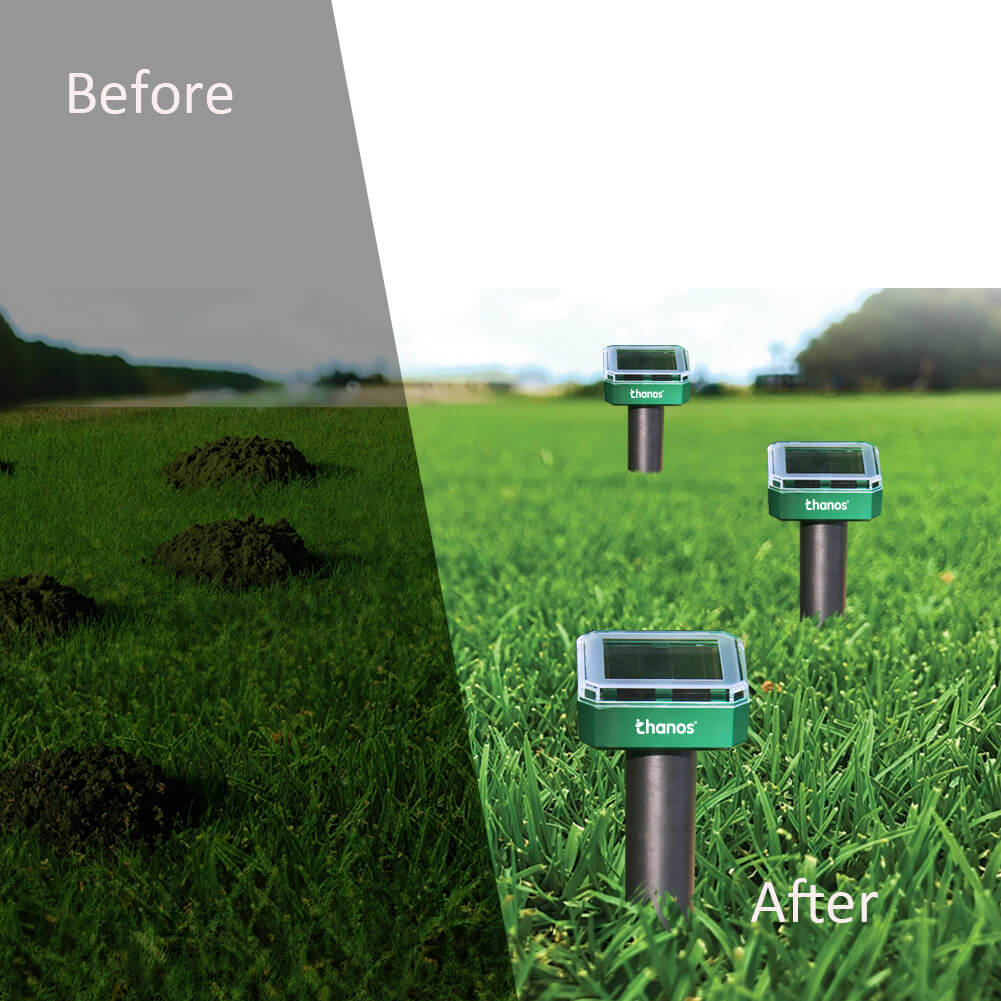 Real product photos taken in the garden