Description
This mosquito zapper will help you to get rid of Flies, Mosquitoes, Gnats, Wasps, Moths & Other Flying & Biting Insects. Protect your home from pests.

Upgraded technology: 3-in-1 bug zapper, equipped with stronger UV light mosquito zapper and an effective EPA mosquito attractant. The attractant can attract all kinds of mosquitoes.

360 degree full protection.
Worry about the noise of the bug zapper in the night? This bug zapper use the industrial level fan, providing you a silent device while working.
Safe and non-toxic: No harm to Children and pets, It is environmental-friendly.


Multiple charging ways: Connect to the socket, connect to the computer, or even charging via USB, very convenient.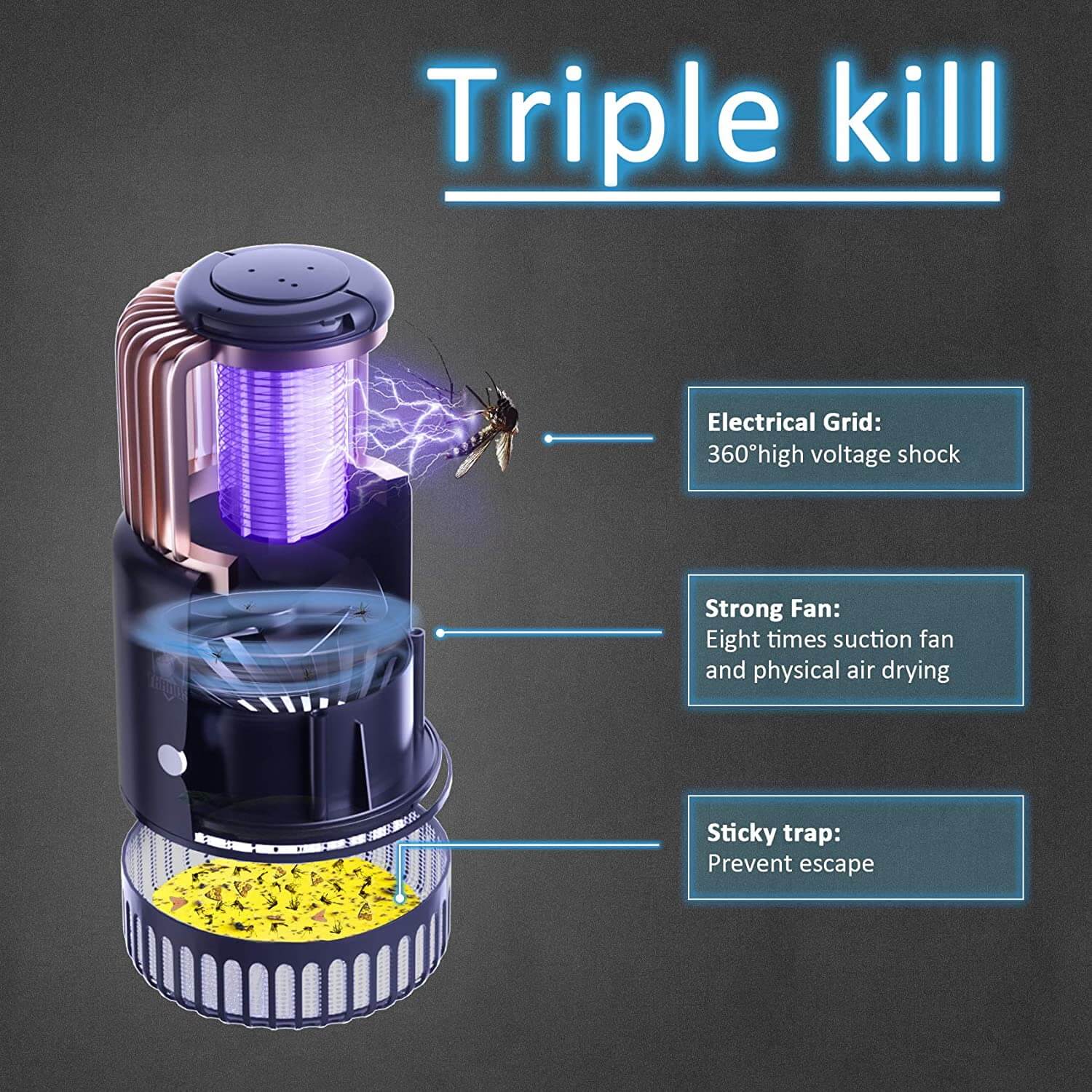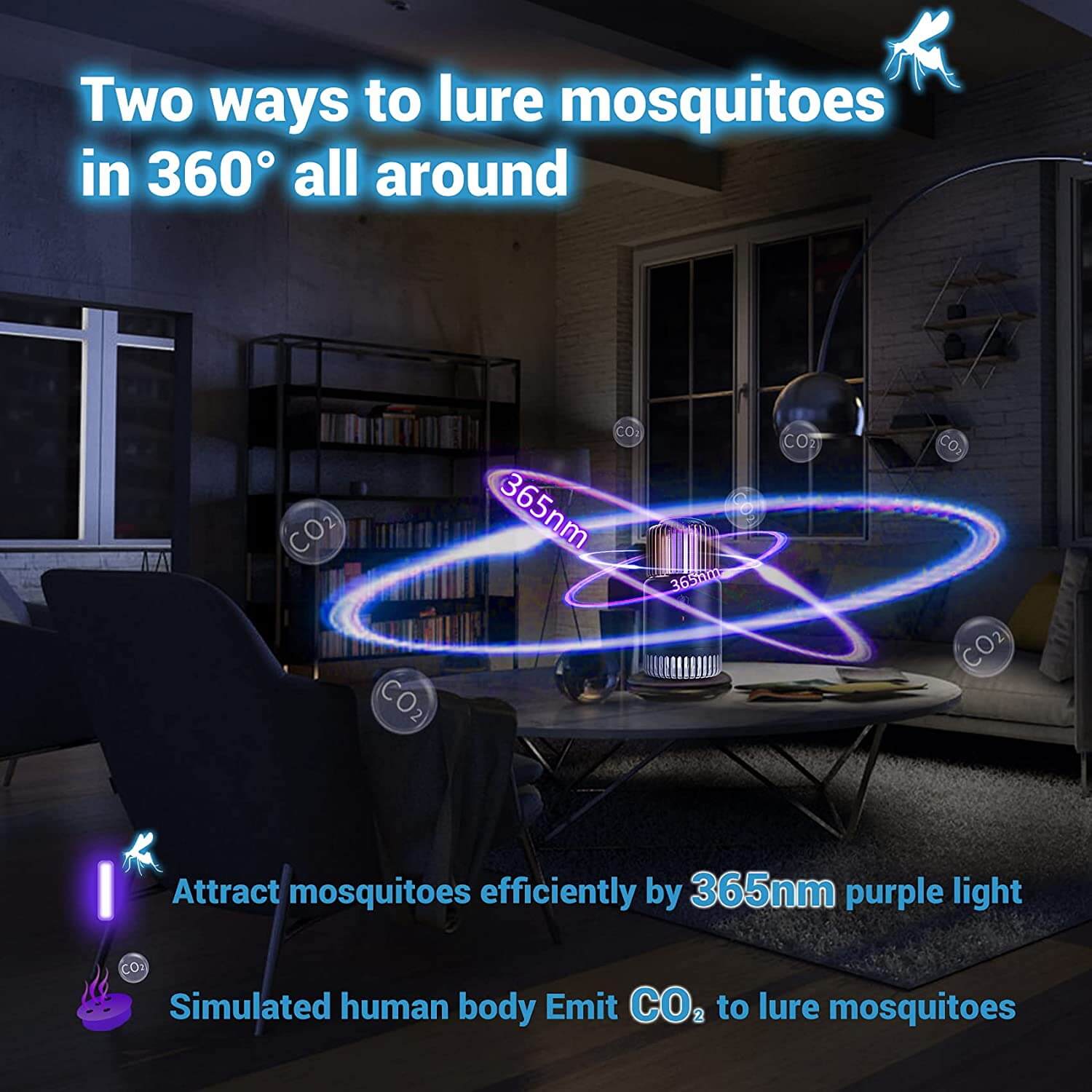 Attracts and Kills Flying Insect Pests – Such as Mosquitoes Fruit fly Gnats Moths
EPA Approved non-toxic attractant increase at least Three Times attract performance for mosquitoes and other flies!
Triple Kill way to Prevent mosquitoes from escaping – Electric grid, Fan, and Sticky board